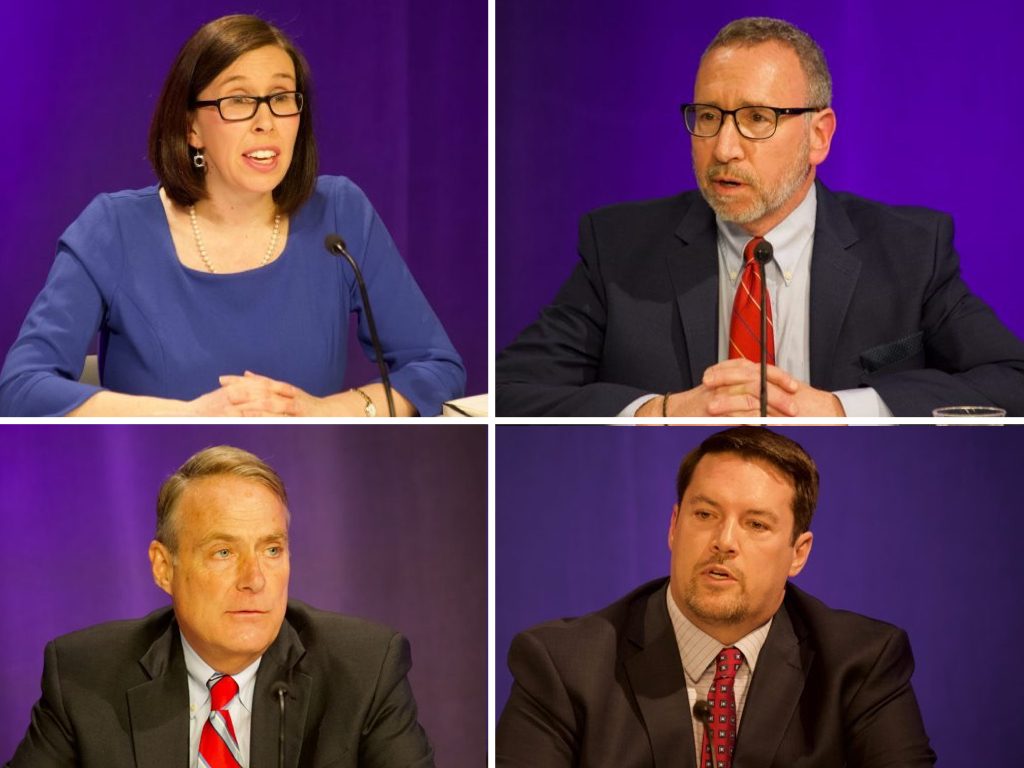 With a tally of 1,981 votes and 1,470 votes respectively Anne Landry and Mark Dockser were elected to the Select Board during the local election on April 2. Both of the board's new members previously served on the Finance Committee. Incumbent Barry Berman with 1,189 votes failed to gain re-election to serve another term. Carlo Bacci with 1,309 votes and Peter Kramer with 543 votes were also unsuccessful in their attempts to join the board. All vote counts are unofficial until certified by the town clerk.
Incumbent Chuck Robinson, with 2,156 votes and Thomas Wise with 2,152 votes won the two three-year seats on the School Committee in Tuesday's election. Patricia Calley's 1,374 votes fell short of the number needed for election. John Parks won the officially uncontested two-year seat with 2,175 votes. There were also 512 votes cast for write-in candidates for the two-year seat. Former candidate Alicia Williams ran a social media write-in campaign for the seat. All vote counts are unofficial until certified by the town clerk.
Alan Foulds was re-elected to his twenty-third term as town moderator with Philip Pacino and David Talbot both re-elected to the Municipal Light Board. John Brzezenski and Cherrie Dubois were also re-elected to the Library Board of Trustees.
Only 3,642 Reading voters made it to the polls on Tuesday, representing an 18.3% overall turnout.
RCTV Election Coverage
Posted by RCTV on Tuesday, April 2, 2019