Town Clerk Laura Gemme is encouraging voters to take to the polls next Tuesday, April 2 for the Town of Reading local election. The polls will open at 7:00 am at the Hawkes Field House at Reading Memorial High School and will stay open until 8:00 pm. Results will be broadcast on RCTV (Comcast channel 9, Verizon channel 31) in the evening as they become available.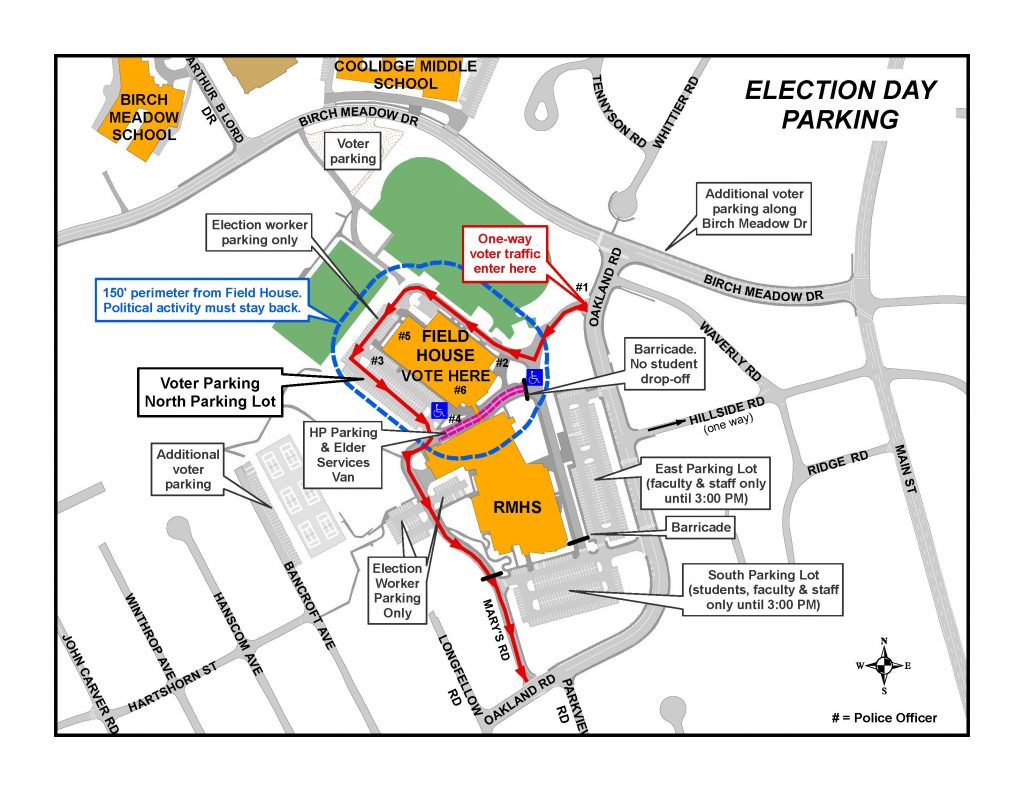 There are two seats available on the Select Board with five candidates vying for the positions. Barry Berman of Longview Road is seeking reelection with Carlo Bacci of Main Street, Mark Dockser of Beaver Road, Peter Kramer of Franklin Street, and Anne Landry of Center Avenue all looking to be elected to the Board for a first term. All five candidates appeared in a forum on RCTV on March 20.
The School Committee has two seats available for three-year terms. Incumbent Chuck Robinson of Prospect Street, Patricia Calley of Audubon Road, and Thomas Wise of South Street are all running to serve on the committee. John Parks of Hancock Street is the only candidate who returned nomination papers for the two-year seat made available by the resignation of Sherri VandenAkker. Former candidate Alicia Williams has announced on social media that she is running a write-in campaign for the seat as well. The three candidates for the three-year seat appeared in a forum on RCTV on March 26.
In addition, there are uncontested races for Moderator, Board of Library Trustees, and Municipal Light Board. There are also eight Town Meeting slots available in each of the town's eight precincts. All registered voters of Reading are urged to participate in the process and choose their leaders this coming Tuesday, April 2. "Decisions are made by those who show up."