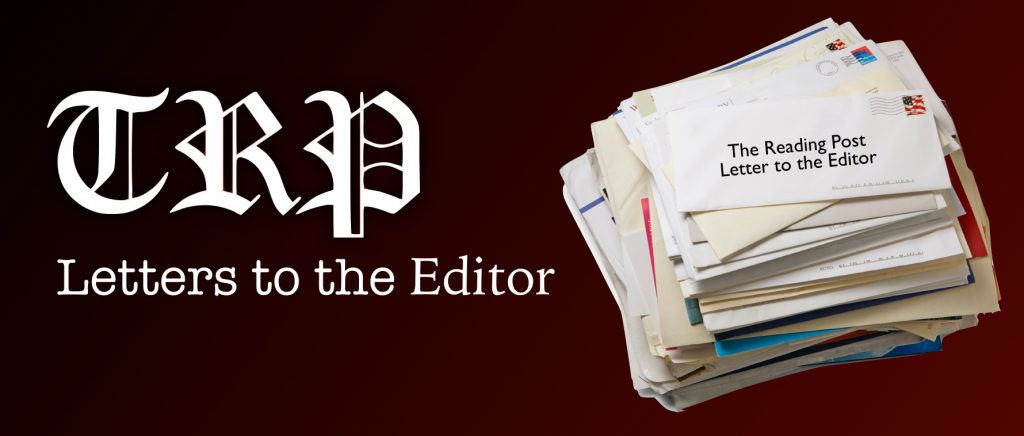 The Reading Post accepts Letters to the Editor. All letters must be signed. The Reading Post reserves the right to edit or not publish any letters received. Letters do not represent the views or opinions of the Post. editor@thereadingpost.com
---
I was surprised when I heard Erin Calvo-Bacci is running for State Senate because only a month before she decided to represent our town, she had so tastelessly and publicly attacked such a large number of her constituents on social media.
If you went to the Women's March, you were one of them.
When some local individuals discovered a grassroots organization called the POP Huddle had developed out of the Women's March, conspiracy theories abounded: We conducted meetings in secret (we meet at the library), had connections to dark money (does that $5 bill I found in my winter coat pocket count?), and our name did not stand for Powerful Organized People as stated in our fliers, but something that would earn me a scolding from my mother.
I concur this crude alternative name would have provided far more interesting tee shirt opportunities, but when the person that spreads the lie turns out to be a far-right Republican candidate for State Senate, it stops being funny.
Erin Calvo-Bacci stated on a public Facebook page, usually reserved for dog grooming recommendations, that if you attended the Women's March, you want women to be over men. That we are man-haters. She believes we should have a disgusting name, because our agenda, filled with equality for all, affordable healthcare, and a living wage disgusts her.
If you went to the Women's March, or believe in that cause, she was talking about you too.
Laura Wilson
Reading, MA