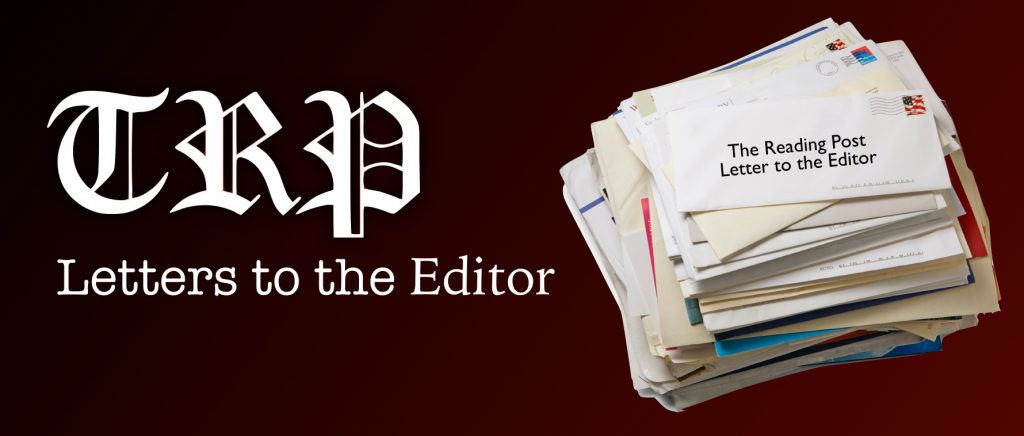 The Reading Post accepts Letters to the Editor. All letters must be signed. The Reading Post reserves the right to edit or not publish any letters received. Letters do not represent the views or opinions of the Post. editor@thereadingpost.com
---
I am all for spirited debate, and much of last night's debate between Jason Lewis and Erin Calvo-Bacci, both running for State Senate, was truly outstanding, informative, and thoughtful. It was of the quality and substance I would expect from up-ballot candidates. 
However, I found Jason Lewis' personal attack on Calvo-Bacci's family business appalling.
Attack a candidate on their record, attack them on their positions, attack them on their statements… this is to be expected in today's political climate and in Massachusetts' history of robust debates. But to make statements designed to hurt a small business that a family has worked hard to build is uncalled for — and completely inappropriate.
Jason Lewis insinuated that Calvo-Bacci's chocolate business was unhygienic, with workers coughing and sneezing into the production line, simply because she has different ideas on how to make health care affordable. If Lewis truly had a sensible answer to this question, he would have presented it. Instead, he attacked the Calvo-Bacci family, their employees and their business. This was completely out of line.
I also couldn't help but feel that Lewis was "ticking progressive boxes" when it came to his debate answers. 
While accusing Calvo-Bacci of using "dog whistles" aimed at "the Right," his own overly-long impassioned plea for respect for LGBT people made any expression from Calvo-Bacci of the same support for this minority community seem lesser by comparison, when this simply doesn't seem to be the case. 
Lewis made Calvo Bacci's call for more education of the Bathroom Bill seem like a denial from her on the dignity owed to all people; an unfair — although often-used — tactic designed to stir the pot instead of discuss an issue.
Last night I watched a businesswoman stand up to someone I would term a bully, and my heart was filled with hope. I saw a businesswoman and devoted wife and mother who repeatedly spoke in a language the average, hard-working men and women of this Commonwealth can understand. I saw an employer that is so responsible, she's paid her employees sick-time pay from her own pockets before it was mandated and sees that workers are always compensated before she is. 
I have no doubt, after watching this debate, that she truly has the skill and grit to bring stakeholders together to benefit all citizens.
I will cast my vote for Erin Calvo-Bacci on November 6, and I hope you join me.
Deirdre Reilly
Reading, MA