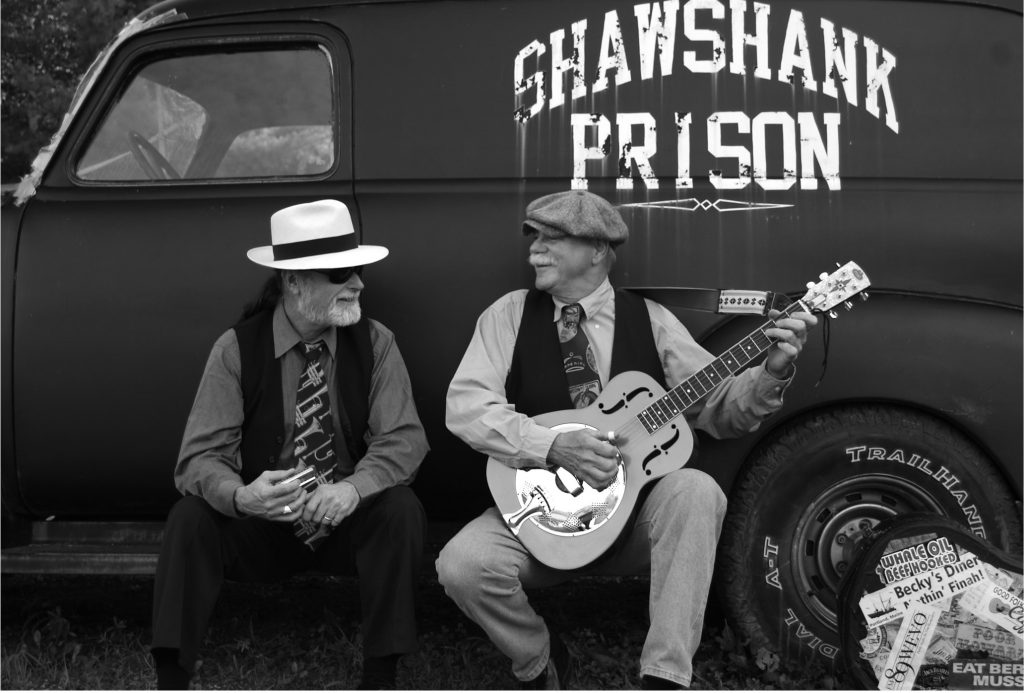 LiveWires Presents: The End of Summer Blues Concert with "Poor Howard" Stith & Mike "Bullfrog" Rogers
Tuesday August 28, 2018 @ 7:00 pm
Reading Public Library
64 Middlesex Avenue, Reading, MA
Back by popular demand! Poor Howard Stith and Mike "Bullfrog" Rogers perform authentic blues of the 1920's and 30's with all the passion and flair of two old troubadours. Poor Howard Stith is a 12-string guitar blues master who has been performing barrelhouse and Delta blues for over 30 years. Exposed to the music of Leadbelly at an early age, he carries on the 12-string guitar styles of Leadbelly and Blind Willy McTell from the 1930's, and also plays steel guitar in the "bottleneck" style made popular by Son House and Robert Johnson.
The other half of this duo Mike "Bullfrog" Rogers, adds his 40 plus years on the harmonica to the mix. Mike's genre has stretched from folk and country to acoustic and Chicago-style blues and swing. He has recorded on 30 plus albums. Mike has opened for performers including Emmy Lou Harris, the Eagles, Jonathan Edwards, James Montgomery, John Paul Hammond and Luther "Guitar" Johnson.
CDs will be for sale at the concert.
Free and open to the public thanks to the generous sponsorship of The Friends of the Reading Public Library.