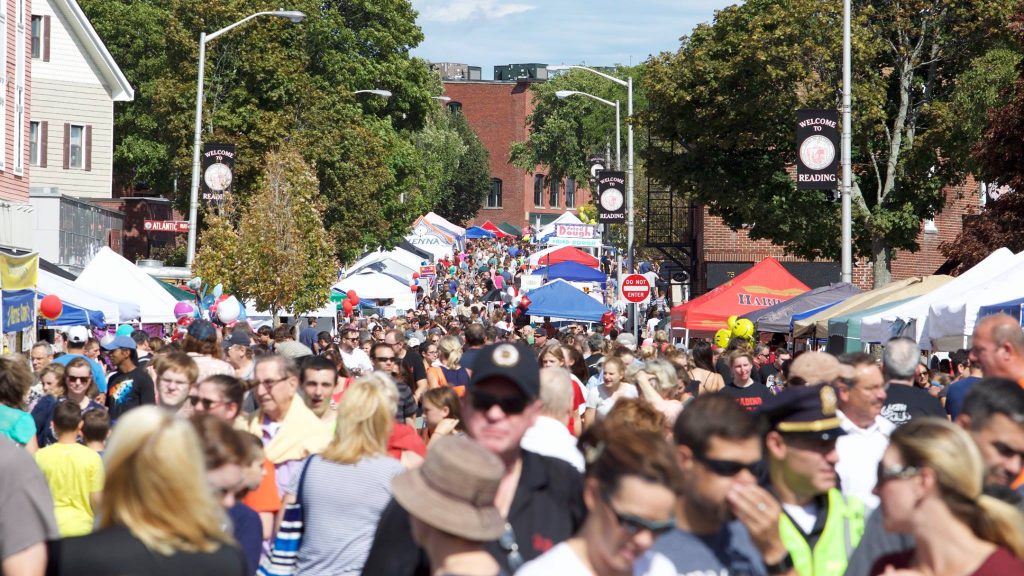 The Rotary Club of Reading will present the Tenth Annual Reading Fall Street Faire on Sunday, September 9, from noon to 5 pm.
Event Chair Sheila Clarke has put Rotarians to work gathering sponsors, securing vendors, attracting entertainment, getting publicity and enticing volunteers to offer this adventure to the public. The Faire has become an anticipated and popular event each fall, with estimates of up to 15,000 people attending.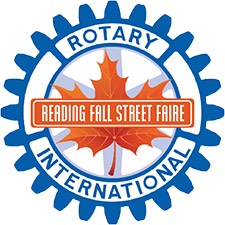 "The Rotary Club is very excited about continuing this affair," said Clarke. "We had a successful year last year when the Rotary Club took over managing the event after being supported by the Town committees for the previous eight years. A perfect match for Rotary's mission of service above self, we anticipate another marvelous event. Profits will be reinvested into the community and other Rotary charitable causes."
Clarke went on to say, "The Reading Fall Street Faire would not be possible without the generosity of sponsors."
Early gold sponsor commitments have come from Beacon Consulting & CTA Construction, Lahey Health/Winchester Hospital, Pediatric Dental Associates and Salem Five. Silver sponsors are Hallmark Health, Comcast, Spurr Financial Services, and Davis, Clark & Latham Insurance. Patron sponsors are The Residence at Pearl, Leader Bank, Burbank YMCA and Douglass, Ederley & Bessom.
This family-friendly event is a great way to reacquaint with friends, neighbors, local politicians, local businesses and opportunities after the summer recess. It will feature two stages, live entertainment, music, food, food trucks, children's activities and more. A 5K road race open to children and adults under the direction of Lori Haverty of Tread will take place at 8:30 am before the Faire activities.
Those interested in sponsorship, volunteering, reserving a space as a vendor or running in the 5K race can register at fallstreetfaire.com. Vendors are placed on a first-come, first served basis. Register early to secure a prime spot and before the August 21 deadline to avoid a late fee.