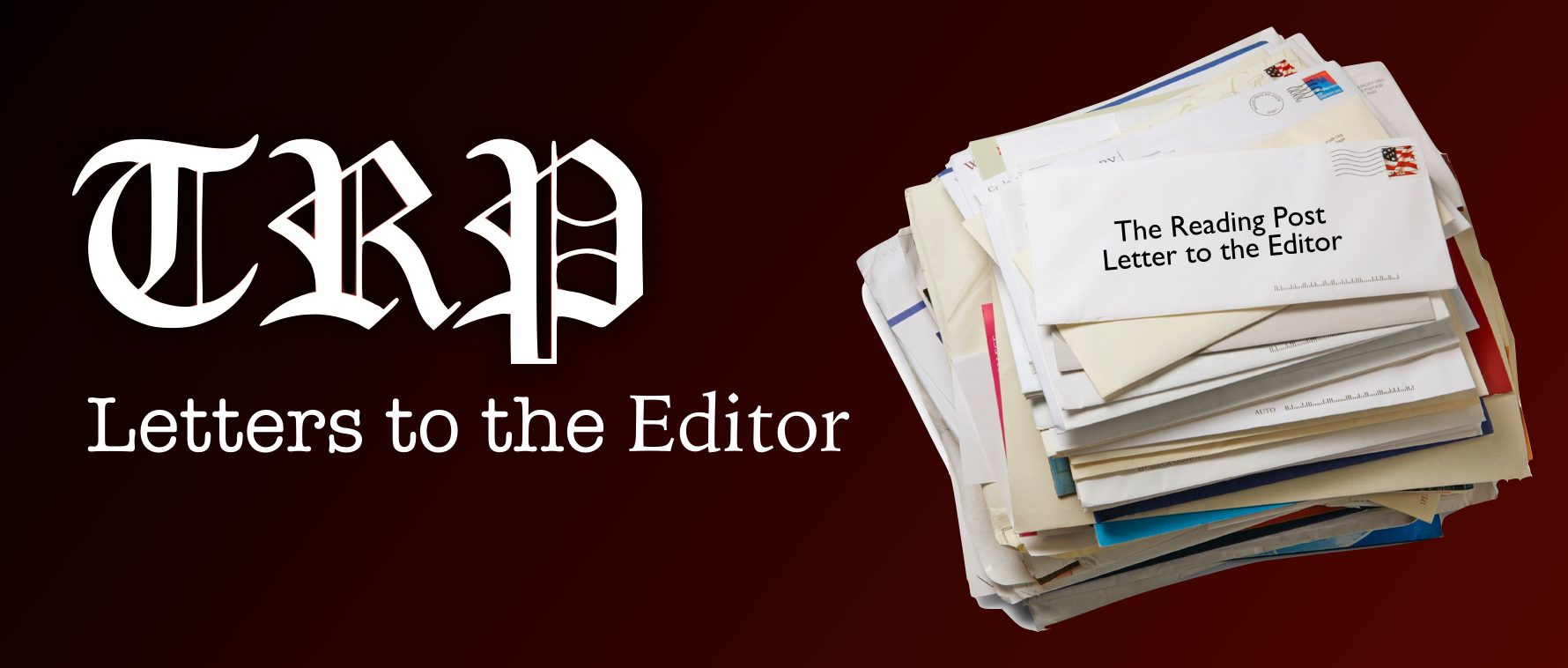 The Reading Post accepts Letters to the Editor. All letters must be signed. The Reading Post reserves the right to edit or not publish any letters received. Letters do not represent the views or opinions of the Post. editor@thereadingpost.com
As the Chair of the Board of Selectman, Mr. Arena is responsible for the disastrous 2016 override question of 7.5 million dollars. Whether you where for it or against, it was simply a mess. That override amount served to create what is now seen as a greater divide between Reading residents.
Mr. Arena purports to be "kept awake at night" by the opioid crisis yet where was he when the Reading Board of Health was trying to implement flavored tobacco regulations last year to curb youthful tobacco usage which claims on average 33 Reading residents a year from preventable tobacco deaths? He wanted to support the few local businesses that sell flavored tobacco which is targeted to our children. Tobacco kills one person every 6 SECONDS prematurely.
And the 2017 ballot question on retail marijuana….he unsuccessfully pressured the Board of Health along with John Halsey to make a statement against it when all evidence suggests that access to marijuana, medical or otherwise may in fact save lives from opioid overdose. A 25 % decrease with medical marijuana access and 6.5% reduction associated with recreational access has been credited with saving Massachusetts lives from overdose deaths.
Mr. Arena, as Chair of the Board of Selectman, has on his watch driven, at current count, 8 women off board and committees. Gender parity is seriously lacking in Reading. The loss of just one woman should be grievous, 8 is inexcusable.
Mr Arena is responsible as the Chair of the Board of Selectman for the appointment of a former member of the Board of Selectman and a local realtor over the appointment of a woman and subject matter expert with 13 years of expertise with the CPDC to the Board of Health.
Mr. Arena has purposely ignored the Board of Selectman's own guidelines by becoming the Chair in his third year when running for re-election. Mr. Arena has used RCTV to announce his re-election campaign and gave an info commercial on the taxpayers dime, all of which are considered unethical.
The stakes are too high to be business as usual. I am happy to be supporting a candidate, Vanessa Alvarado, because she supports what I value as a Reading resident. OPEN, TRANSPARENCY and INCLUSIVENESS in Reading.
Nancy Docktor