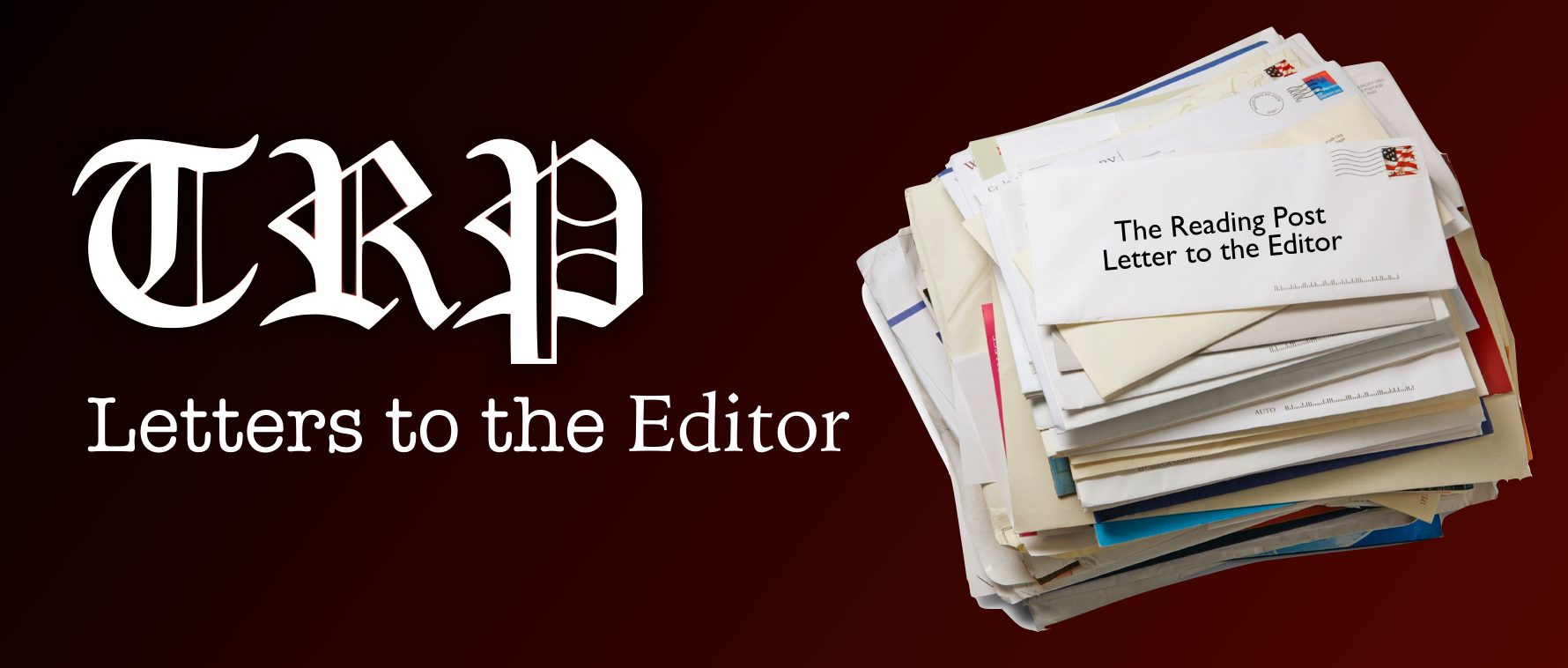 The Reading Post accepts Letters to the Editor. All letters must be signed. The Reading Post reserves the right to edit or not publish any letters received. Letters do not represent the views or opinions of the Post. editor@thereadingpost.com
---
My name is Sally Hoyt, formerly elected to the Reading Board of Selectmen in 1990 for four 3-year terms. With my firsthand knowledge and experience serving as both a member and Chair of the Board of Selectmen, and because I want the very best for the Town of Reading, you can rest assured that I will be voting for the MOST CAPABLE AND QUALIFIED CANDIDATE for the OFFICE of SELECTMAN – JOHN ARENA.
Since my family has strong Reading roots and an historic heritage in this town, the candidate of my choice should possess the finest leadership qualities and decision-making experience. Selectman John Arena clearly exemplifies these personal and professional qualifications.
For the past six years I have followed his service to the residents of Reading as Selectman, Town Meeting member, and Finance Committee member, and have always found him to be a person of honesty, integrity, and respectful toward all.
John's service as a Selectman has focused on helping residents by making our town government more responsive, more efficient, and more transparent. Reading faces serious challenges in the next few years and will require strong leadership, a solid understanding of the issues, and the ability to build consensus – all of which John is eminently qualified. Some of the issues John has already been very successful in addressing include expanding our commercial base, providing tax relief for seniors, managing high-density housing, monitoring Smart-Growth districts, and thoughtfully engaging residents and businesses on the override question.
To bring the important needs of the Town of Reading forward, we MUST elect the most trusted, the most qualified, and the most experienced candidate for Selectman. By re-electing John Arena as Selectman to the highest elected board, we will have the leadership and experience required to hold this office. 
Therefore, it is without reservation that I wholeheartedly support and endorse John Arena for re-election to the Board of Selectman. I urge every voter in town, from the ages of 18 and older, to make every effort to join me in going to the polls on April 3rd and casting your vote to re-elect John Arena.
Respectfully submitted,
Sally Hoyt