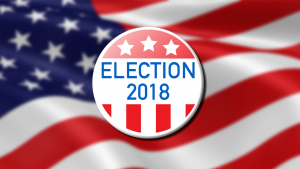 Reading, MA — The April 3 local election is beginning to take shape with several contested seats for town-wide offices. Nomination papers were due on February 13 and have been certified by the Town Clerk's office.
Town-Wide Offices
There are two candidates for the one three-year term on the Board of Selectmen. Current Chair of the Board John Arena of Francis Drive will seek to keep his seat and is opposed by Finance Committee member Vanessa Alvarado of Grand Street.
There are three candidates for two three-year terms on the Reading Municipal Light Department Board of Commissioners. Incumbents David Hennessy of Pine Ridge Road and John Stempeck of Avalon Road will be challenged by Robert Coulter of Arcadia Avenue.
There are two three-year terms available on the School Committee and four candidates: incumbent Elaine Webb of Pearl Street, Rebecca Liberman of Pratt Street, Sherri VandenAkker of Summer Avenue, who was appointed in January to fill the term vacated by Gary Nihan, and Alicia Williams of Maria Lane.
There are two three-year terms on the Library Board of Trustees, each being sought after by the incumbent. The first is being sought by Alice Collins of Mineral Street and the second by Andrew Grimes of Oak Street. Monette Verrier of Kurchian Lane is seeking the two-year seat on the Library Board. Verrier was recently appointed to the board to fill the vacancy created when Sherri VandenAkker was appointed to the School Committee.
Alan Foulds of Ide Street is unopposed for re-election to the office of Moderator. If elected, this will be Foulds' 22nd consecutive year in the role. Also on the April 3 ballot will be the election of Town Meeting members in all eight precincts. The Board of Selectmen will be including a $4.15 million Proposition 2 ½ override question on the ballot as well. The last day to register to vote in the election is March 14.
Town Meeting – *denotes incumbent
Precinct 1
Three Year Term
John J Arena*
Roy A Benjamin Jr.*
Mark L Dockser*
Sheila M Mulroy*
Paula J Perry*
Rebecca L Bailey*
Emmy L Dove
David W Pinette
One Year Term
Diana L Halsey
Precinct 2
Three Year Term
Eric J Burkhart*
Stephen L Crook*
Anthony D'Arezzo*
Thomas B O'Rourke
Kaitlyn C Mercurio
Laura F Wilson
One Year Term
Elizabeth R Antanavica
Precinct 3
Three Year Term
Nancy M Graham*
Rachel D Hitch*
Marianne M Downing*
Nancy J Twomey*
Douglas A Bruce
Sandra M Kosta
David B Tuttle*
Precinct 4
Three Year Term
Russell T Graham*
Marianne R Tompkins*
Demetra Tseckares*
Sarah H Brukilacchio
David A Murdock
Chuck Robinson
Precinct 5
Three Year Term
Jonathan E Barnes*
Janice M Jones*
Eileen A Manning*
Patrick P O'Sullivan*
Philip B Pacino*
Richard W Robbins*
Lorraine Conway
Alec D Giacolone
Dianne P Kennedy
Lorraine Willwerth
Wade J Willwerth
Nancy Ziemlak
One Year Term
Michael Giancalone
Precinct 6
Three Year Term
William E Ahlert*
Jeanne M Borawski*
Eric P Fournier*
Etain O'Dea*
Drucilla Wood-Beckwith*
Robert Coulter
One Year Term
Mary E Grimm
Precinct 7
Three Year Term
Heather A Clish*
Daniel A Ensminger*
Jennifer C Hillery*
Linda M Phillips*
Norman F Kozlowski
Precinct 8
Three Year Term
William C Brown*
Kendra JG Cooper*
Karen G Cooper*
Eileen S Litterio*
David Traniello*
Kenneth R Tucci*
George I Kachen
Alicia F Williams