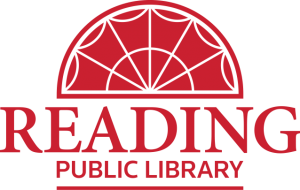 Attention New Reading Residents! If you have moved to Reading in the past 12 months, you are invited to a New Resident Open House! The Open House takes place at the Reading Public Library on Tuesday, March 20 from 5:30 – 7:00 p.m. This drop-in event is co-sponsored by the Town of Reading, Reading Public Library and the Reading-North Reading Chamber of Commerce. 
Representatives from Town Departments, community groups and youth groups will be on hand to welcome you and answer questions. It's a great way to learn about local services, programs and events, all while enjoying refreshments and mingling with others new to town. 
New residents should register for this event at http://bit.ly/2ry7DVg or by calling the Library at 781-944-0840. The first 100 new households to register will receive a welcome bag filled with information and gifts from local businesses. One welcome bag per family.
Come to the New Resident Open House and learn what makes Reading great! For more information about the New Resident Open House contact the Library at rdgref@noblenet.org.