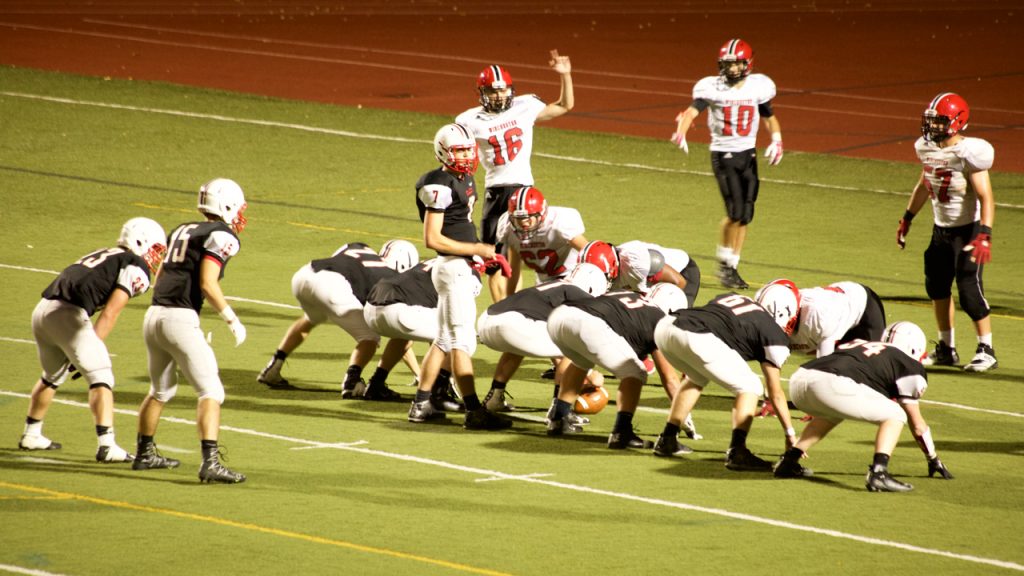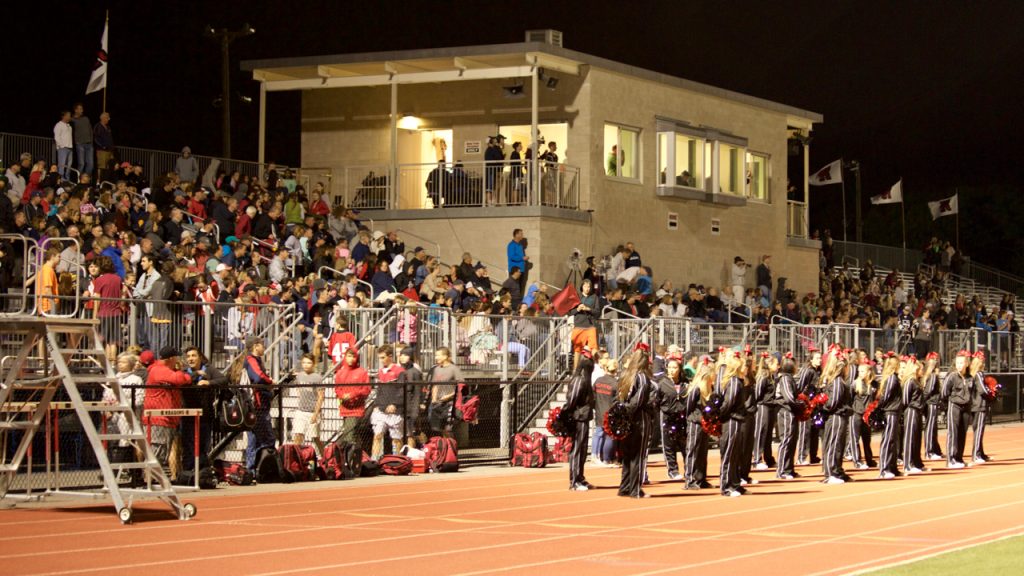 On a night with dark skies and rain soaking up the turf at John Hollingsworth Field, the Rockets were victorious against the Winchester Sachem by a score of 40-7.
It was night that provided some strong winds, cold temperatures, and rainy conditions. It was also a game that gave the Reading Rockets a great test for their defense. Going into halftime, the score was 21-7. The Sachem played a solid first half, coming very close to scoring with under a minute to go. At the 2-yard line, the Rockets defense picked off Sachem's quarterback, Liam Fitzpatrick to close out the half.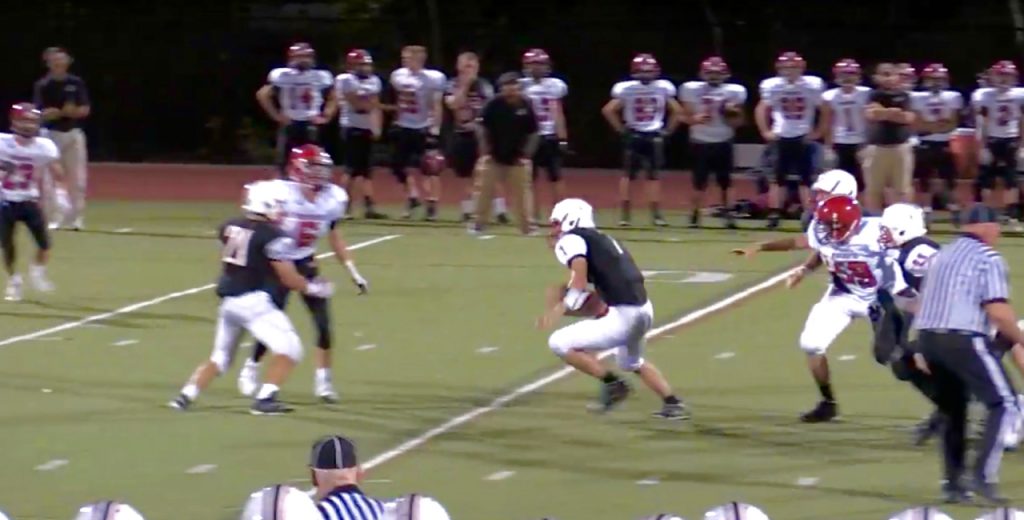 Corey DiLoreto was one of the offensive stars of the game for the Rockets. DiLoreto, who totaled over 150 yards rushing on the night, got the scoring started with a 48-yard run into the Reading end zone. DiLoreto later provided more entertainment to the Reading faithful with a 60-yard touchdown run. Also on the evening, Jack Geiger, running back, had a 67-yard touchdown run of his own.
On the defensive side, Reading's Matt Panacoupolous was able to come away with the highlight reel interception, picking of quarterback, Liam Fitzpatrick. With this interception to close out the first half, the Rockets cruised through the night, ending their opponent's hopes of the upset.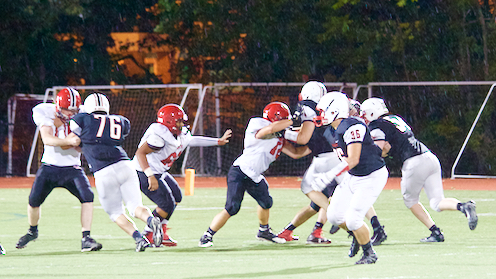 Nick Dinapoli, senior running back for the Rockets, was very pleased with his team's performance. "We played well on both sides of the ball, but still have a lot of things to work on. We're looking forward to a big Middlesex League game against a good Lexington football team."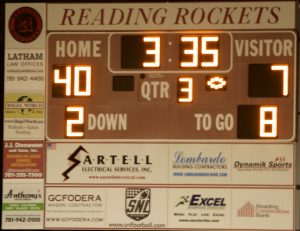 After the game, Jack Gohr, senior linebacker, shared his thoughts about the play from the Sachems. "We were not surprised how Winchester battled. We know playing in the Middlesex League is a grind. We have to come ready to compete and play."
With the win, the Rockets are (1-0) in the Liberty Division in the Middlesex League. Reading will take on undefeated Lexington on Friday night at 7:00pm at Reading Memorial High School.