10th Annual Ready for School Program
From June 13 through August 14, the Reading Jordan's Furniture along with Jordan's other locations, collected new and like-new clothing and shoes in support of Cradles to Crayons 10th Anniversary Ready for School program—which provides local low-income and homeless children with the essential items needed for a successful school year. Thanks to the generosity of customers, the Jordan's Furniture donation will help 3,758 local children start their school year prepared and dressed for success, from head to toe.
"With so many kids right here in our communities who are in need, we are thrilled to be able to deliver, literally, a truck filled with donations to the Cradles to Crayons Giving Factory so that these young students are ready to head back to school," said Eliot Tatelman, President/CEO of Jordan's Furniture. "The donations, from our wonderful customers, come at a crucial time of year, when so many ready-for-school items have already been distributed. It means a lot to us that this collaboration with Cradles to Crayons is impactful to the children throughout the state. We are proud to be a partner!"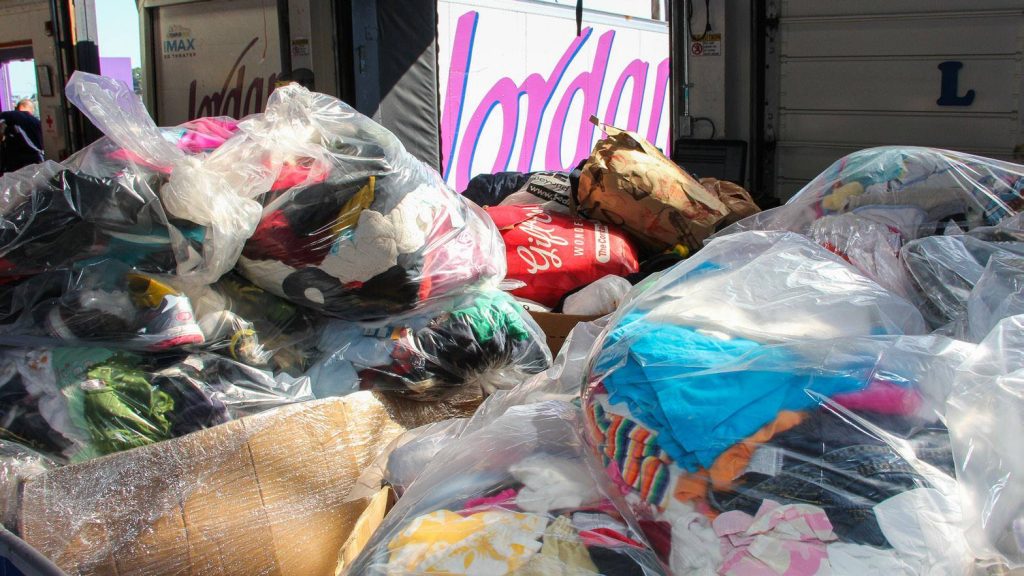 Cradles to Crayons is committed to the idea that "Quality = Dignity," ensuring all distributed essentials meet high quality standards so kids can confidently focus on learning. Volunteers at the Cradles to Crayons Giving Factory in Brighton, MA help sort, inspect, and assemble donations into individually-tailored KidPacks that go directly to local children ages birth to 12 years old through Cradles to Crayons network of 124 Service Partners. This latest donation from Jordan's Furniture marks the fifth year of this integral partnership, which has helped more than 13,000 children to date.
"Starting school without the proper clothing, shoes, and other essentials can create social and emotional obstacles for children," said Cradles to Crayons Founder and CEO, Lynn Margherio. "Over the past five years, Jordan's Furniture's contribution to our Ready for School program has enabled thousands of kids to enter the classroom on the first day of school with confidence. I am so thankful for this critical partnership— being able to rely on Jordan's as a consistent source of support for this program means so much to us and the children we serve."