Tuesday, October 3rd at 7:00 PM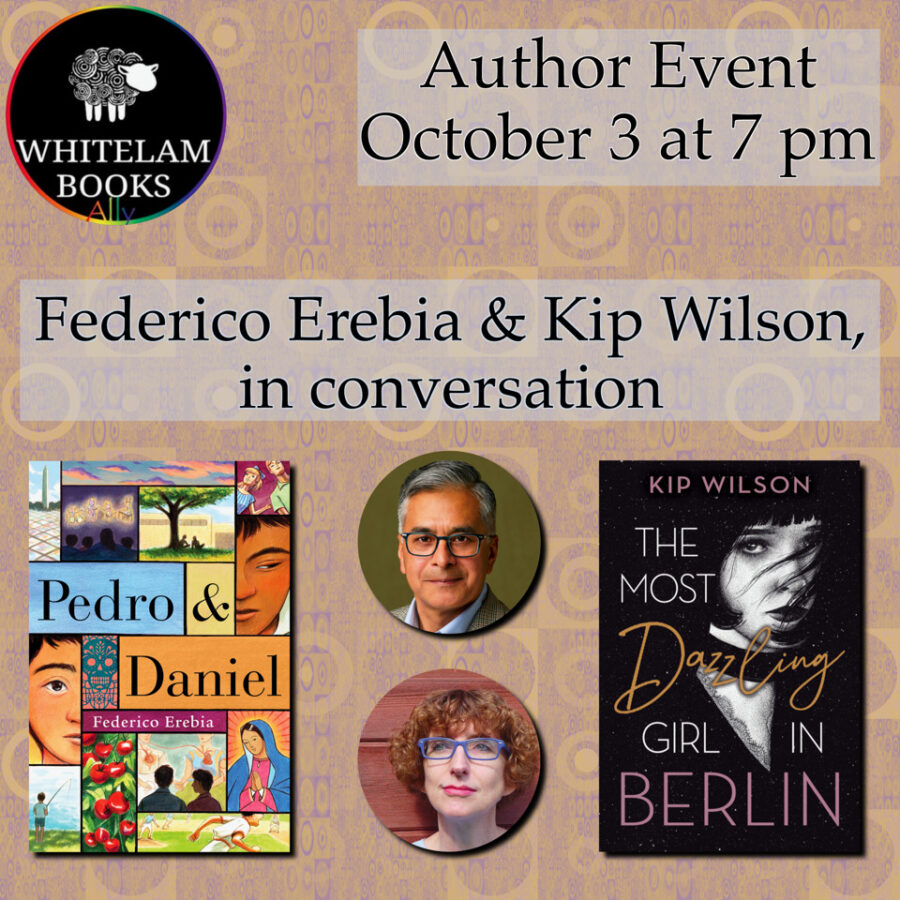 Reading, MA—Whitelam Books is delighted to welcome Young Adult Authors Federico Erebia and Kip Wilson in conversation about their new books and writing for a young adult audience. Join us for this fascinating discussion for readers ages twelve and up. Whitelam Books is located in downtown Reading at 610 Main Street, near the intersection of Haven Street and Main Street. This event is free and open to the public – all are welcome!
About the Event:
Federico Erebia's beautiful new book Pedro & Daniel combines prose, poetry, and illustration to create a moving examination of brotherhood. This sweeping story is original and deeply moving. Kip Wilson recently won the Boston Author's Club Julia Ward Howe Award for Older Readers for The Most Dazzling Girl in Berlin, a historical novel-in-verse centered on Hilde, an 18-year-old orphan in 1930s Berlin who finds her voice and embraces her sexuality amidst a city in turmoil. Kip Wilson is also the author of White Rose and One Last Shot. Federico Erebia and Kip Wilson will engage in a wide ranging discussion about writing in general, writing for a young adult audience in particular, and how they embrace both poetry and prose in their process.