If all the world's a stage,
But women merely players—
'Tis time to leap from page
Reveal unspoken layers!
Colonial Chorus Players of Reading proudly presents As She Likes It, an anthology of short plays in which Shakespeare's female characters boldly take center stage for the first time, October 6–15 at the Old Hose House Theater, 1249 Main Street, Reading.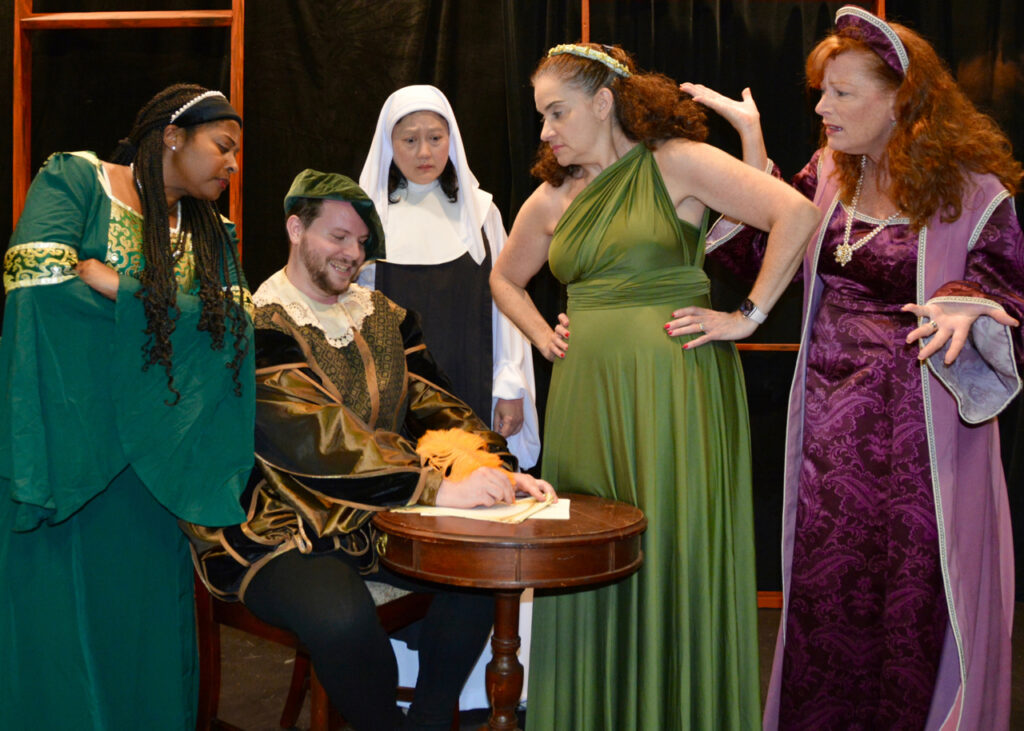 In As She Likes It, familiar characters such as Ophelia, Juliet, Gertrude, Katherine, and even the Bard himself find themselves in new scenarios—sometimes stepping into other times and places.
Performances are October 6, 7, 13, and 14 at 7:30 PM and October 8 and 15 at 2 PM. Tickets are $25 for adults and $22 for seniors and students. All seats are general admission. To purchase tickets in advance, please go to ccp1961.org. Tickets may be purchased at the door 30 minutes prior to showtime with cash, check, or Venmo.
As She Likes It is directed by Krisha Hoyt-Mackler and produced by Fred Gallagher, with stage management by Sarah Wolman. Trisha Barungi, Kayla Clegg, Jack Croughwell, June Dever, Ivy Ho, Jennifer Hurley, Michelle Leibowitz, and Kris Reynolds make up the talented ensemble playing multiple characters each.
For questions about tickets, please email our Box Office at tickets@ccp1961.org. For general information, visit ccp1961.org.