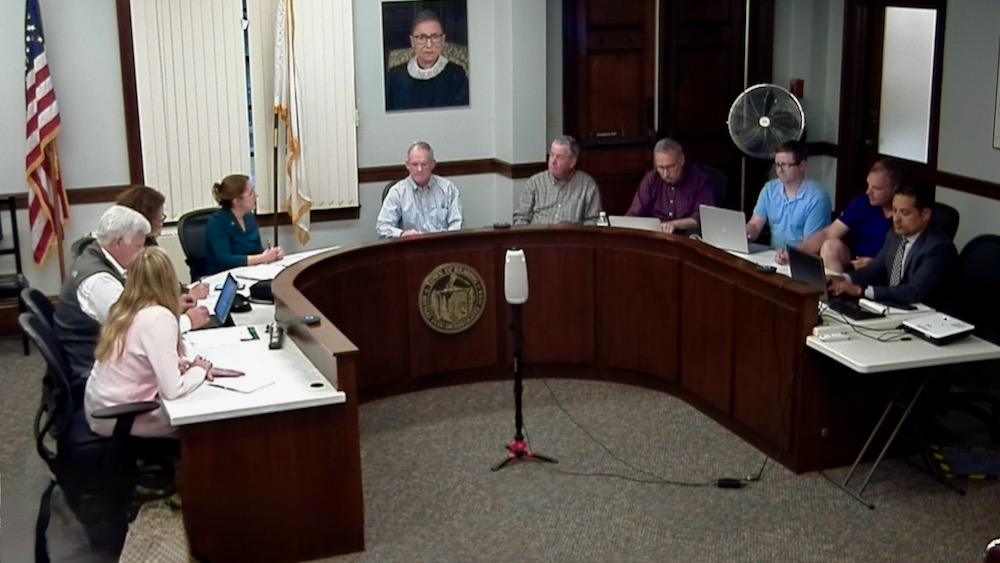 Reading, MA — The Select Board met with members of the Ice Arena Authority and representatives from the Reading Municipal Light Department (RMLD) on Wednesday to review financial operations of the Burbank Ice Arena and look into ways to develop net zero energy goals for the rink. Select Board member Mark Dockser opened the meeting by stating, "[This meeting] is not about taking power, giving power, it's about figuring out how to work together."
The Reading Ice Arena Authority is a not-for-profit organization formed in 1992 to operate the Burbank Ice Arena, foster youth development through local, national, and international amateur sports competitions in hockey and figure skating, and engage in educational and other activities related to amateur athletics and public skating. Town Manager Fidel Maltez explained that while the town owns the arena itself, the Ice Arena Authority manages its operations.
Select Board member Karen Herrick posed several questions to the Authority board members, including issues such as revenue returned to the town from the Arena, open ice times, membership on the Authority board, and the salaries of employees. Authority President Dennis Hughes refused to engage regarding employee salaries as he deemed it to be personal information. Select Board member Christopher Haley agreed with Hughes, reminding the attendees that the Authority is a private 501c3 and can operate as it sees fit. He also noted that "any other town would be lucky to have this ice arena."
RMLD General Manager Gregory Phipps indicated a willingness to aid the Authority in exploring innovations such as solar panels on the roof, given that the arena's roof is due for replacement. "There is a tremendous amount that is happening at the state level and at the federal level relative to other sources of funding to make these things happen," Phipps explained.
Authority member Carl McFadden stated that the Authority is open to these ideas, but there is a time consideration regarding roof replacement. He also shared that the previous RMLD General Manager had told the Authority that the roof of the Arena was not well-suited for solar.
"We are a new RMLD," Phipps responded.
Phipps continued to share that the first step in the process is to determine if the roof can structurally support solar panels. "If the structure cannot handle the load, the solar-on-the-roof is off the table unless you want to rebuild the building," Phipps continued.
Phipps will schedule an internal RMLD assessment of the Ice Arena roof by mid-June, hoping the groups will meet again by the end of June to pursue next steps. Dockser also indicated that there would have to be a discussion regarding the magnitude of savings solar would bring to the Arena to determine if the additional investment in solar is worth the expense.
The joint meeting adjourned at 7:40 pm.