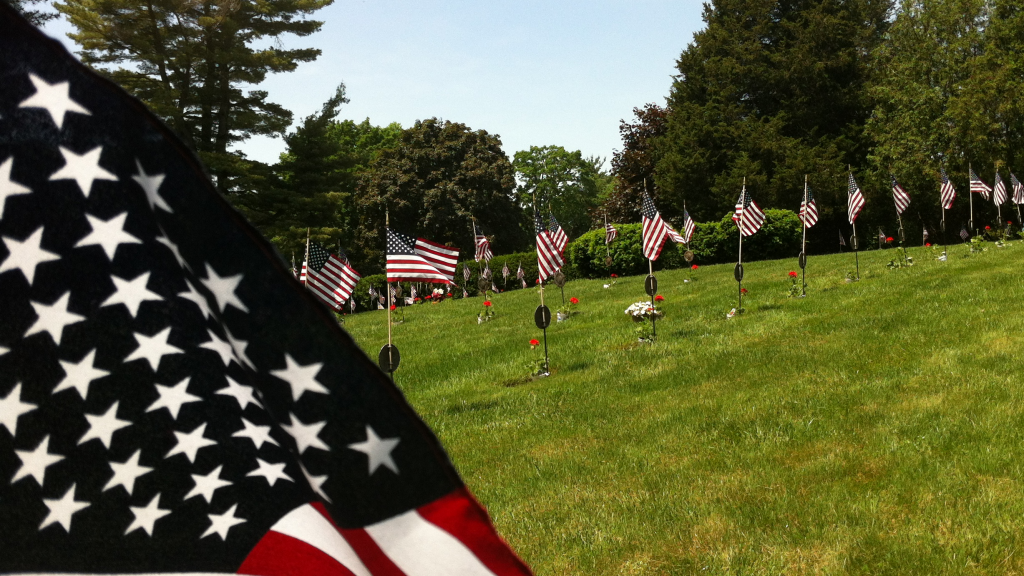 Reading, MA — The veterans of Reading and the Reading Veterans Services Officer request the honor and presence of the residents of Reading in assisting and helping us in honoring and observing Memorial Day 2023 through our annual parade, cemetery ceremonies, and decorating veteran gravesites.
All veterans' organizations are welcomed and encouraged to participate in Reading's Memorial Day observations. All Scouting organizations are also welcome to participate and are invited to march in Memorial Day Parade.
This year's Memorial Day events will start with the annual parade beginning at the Ash Street American Legion, where the parade route will follow as in years past.
The parade route begins on Ash Street to Washington Street, left on Washington Street, left on Main Street, slight left in front of CVS, up the street, and across Woburn Street, crossing over Lowell Street (129) up into Laurel Hill Cemetery, where the first of four cemetery ceremonies will take place at 9:15. (Please see attached map of Parade Route)
The remaining three ceremonies will be:
Forest Glen Cemetery: 10:45
Charles Lawn Cemetery: 11:30
Wood End: 12:00 Noon
Residents with questions or who would like to volunteer or assist with cemetery decoration of graves, please reach out to Veterans Services Officer Will Valliere 781-942-6652, Email wvalliere@ci.reading.ma.us.