May 19-June 3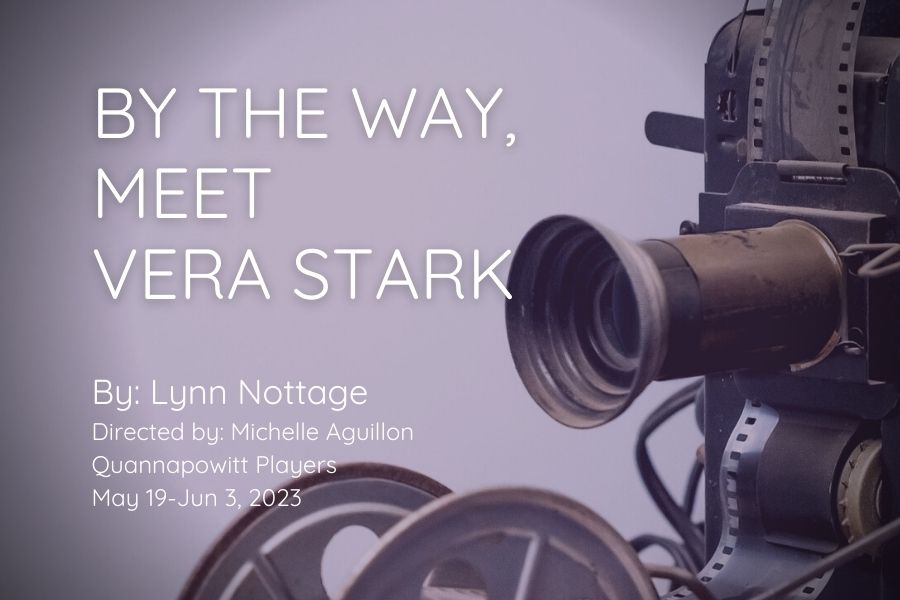 Meet Vera Stark, Black maid & budding actress, and her boss, an aging white Hollywood star grasping to hold on to her career. When both women land roles in a Southern epic, the story behind the camera leaves Vera with a surprising & controversial legacy that the public and scholars will debate for years to come. Two-time Pulitzer-winner Lynn Nottage uses the pace & satire of 1930s zany comedies to take you on a 70-year journey through Vera's life and the cultural climate that shaped her.
Directed by Michelle Aguillon and assistant director Jenny Fielding, and featuring Lisa Miller-Gillespie, Angela Courtney Rossi, Trevor Gerard Frederick, Vicki Lee, Shani Farrell, Dustin Teuber & Jon Nuquist, "By the Way, Meet Vera Stark" will open on Friday, May 19 and run through June 3.
The 2022-23 Season continues to be a special one for the Quannapowitt Players as the company in "little red schoolhouse" celebrates 85 years of community theater in Reading! From their first production in 1938 – "The Bishop Misbehaves" – to this season's line-up, QP has been a part of the Reading arts scene longer than most of its residents have been alive!
Single tickets are $25, $23 for Seniors/Students, and can be purchased online at qptheater.com/box-office/. Or, for reservations, call the QP Box Office at (781) 942-2212. Only checks and cash are accepted at performances.
Friday and Saturday performances are at 8PM. Sunday performances are at 2PM.
Though masks are no longer required while in the theater, they are strongly encouraged. QP's full COVID policies can be viewed here: https://www.qptheater.com/covid-19-policies/