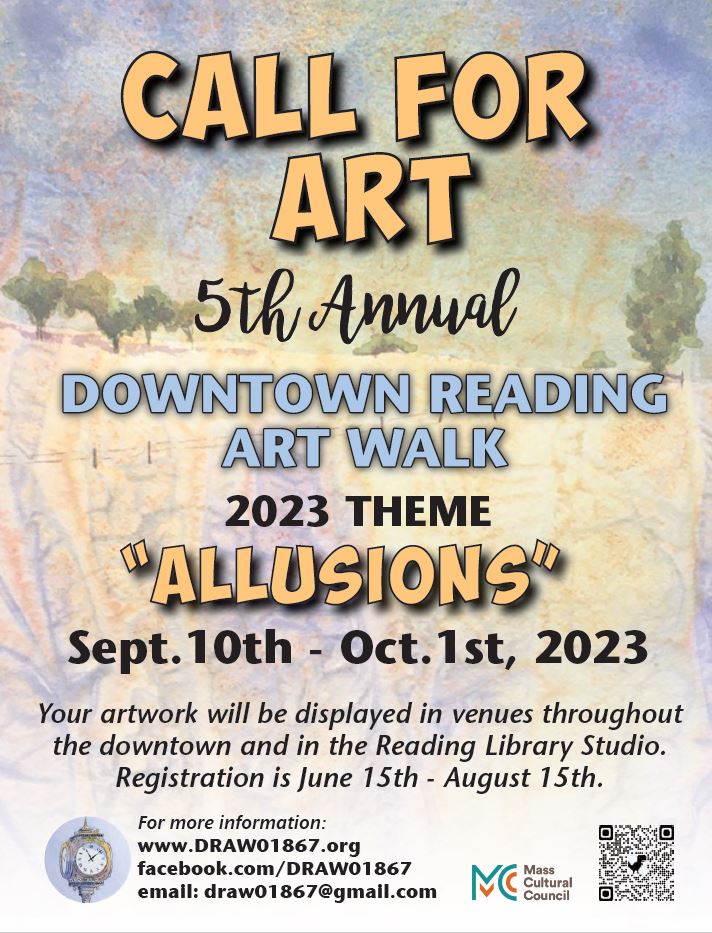 Calling for Artists!
Reading, MA — Time to start creating artwork for the 5th Annual Downtown Reading Art Walk. The theme is Allusions: "An expression designed to call something to mind without mentioning it explicitly especially as an artistic device."
The Downtown Reading Art Walk or DRAW01867, is made possible with the support of the Massachusetts/Reading Cultural Council and all the venues. Visit our website DRAW01867.org for full details and be sure to follow us on facebook.com/DRAW01867.