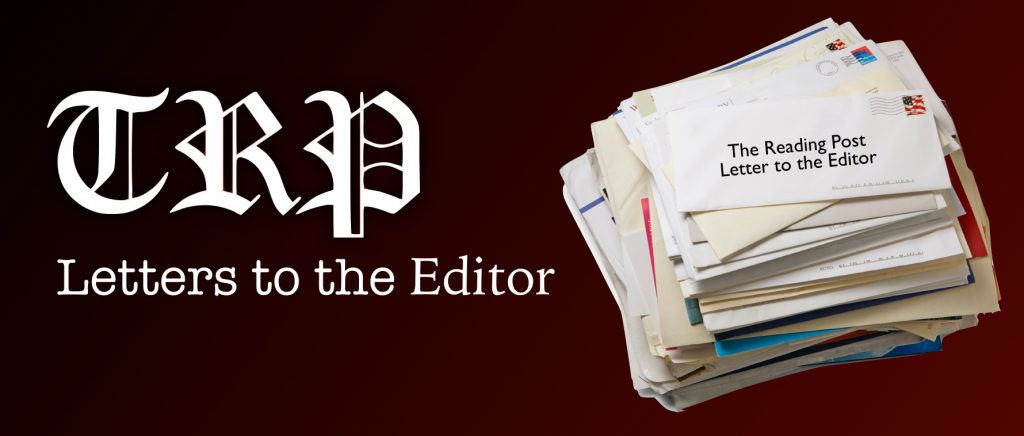 The Reading Post accepts Letters to the Editor. All letters must be signed. The Reading Post reserves the right to edit or not publish any letters received. Letters do not represent the views or opinions of the Post. editor@thereadingpost.com
---
It happens every election. A few years back the catcalls were about the tea-party, then there was labeling people Tumpers. Now the Reading rumor mill is churning out accusations about racism, misogyny and book banning. 
Pretty absurd for a community that has so much pride in its "Hate has No Home Here," lawn signs.
My husband, Carlo Bacci has served as a member of the Reading Select Board since 2020 and is running for re-election. He is also the target of the rumor and misinformation campaign messages I mentioned above.
The accusations are hurtful to me and our three daughters. My husband and Reading voters deserve better than to be attacked and misled by gossip and their back-fence, malicious, unfounded talk.
Neither I nor my husband are new to politics. Our skin is thick. But the people who are attacking the integrity of my husband are not doing any good for Reading, even if they think their chosen political candidate is better than Carlo.
Reading like many communities has a volunteer shortage to fill its many boards, committees, and commissions. Local elections are always contentious these days.
Many of those who might contribute to the town they love are declining to serve precisely because they do not want themselves or their families being subjected to what my family is currently experiencing.
I know how much time Carlo spends volunteering, how much energy he invests in listening and learning what he needs to know to fairly and faithfully represent every member of this community – even those who don't like him. Carlo has made great use of his perspective and expertise as a small business owner and small business advisor in his work with the Selectboard and the Town Manager.
Carlo's motivation comes from caring about his neighbors and the future of our town, not from party politics.   
I defy anyone to present evidence that Carlo is not approachable and willing to take the time to speak and listen to everyone, especially if it's an issue where he may not see eye-to-eye with someone. He's willing to lean in and learn and admit when he may have initially been mistaken but also has the courage of conviction to make the hard decisions when the time comes to act. 
Some of you may be old enough to recall the phrase kids used to use in the face of a bully: "I know you are but what am I?
Carlo Bacci has stepped up to serve his neighbors repeatedly, despite the nasty, dare I say childish, rhetoric flung at him. Please vote for Carlo Bacci for Select Board this Tuesday April 4.
Thank you,
Erin Calvo-Bacci
Main Street