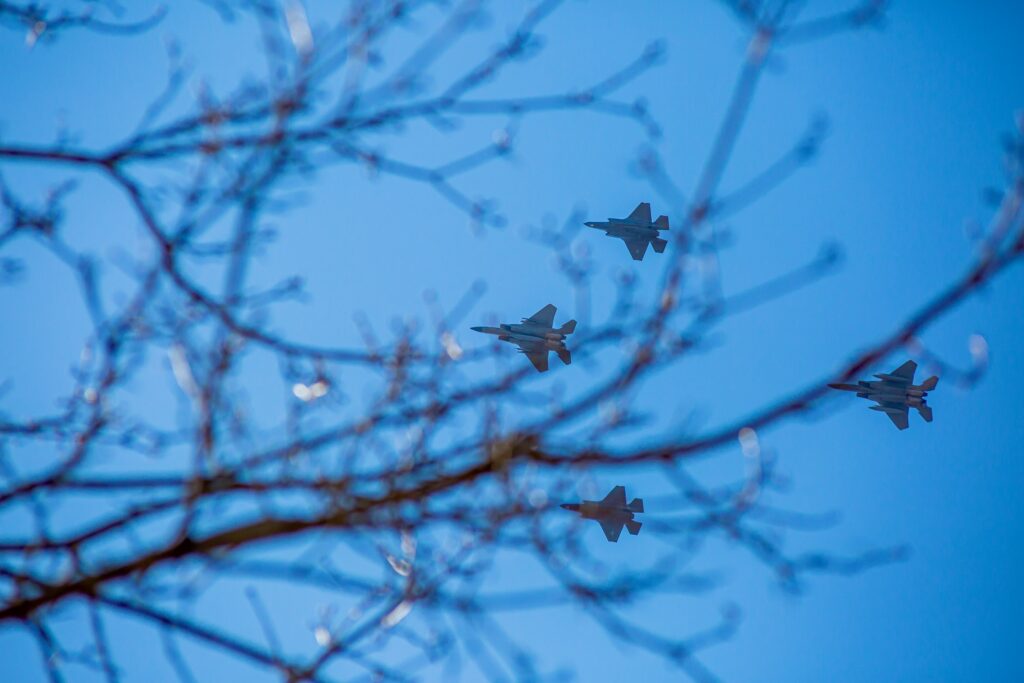 Reading, MA — Thursday's home opener at Fenway Park for the Boston Red Sox included a flyover from the United States Air Force. The flyover included members of the 104th Fighter Wing of the Massachusetts National Guard and the 158th Fighter Wing, of the Vermont National Guard.
The four-aircraft flight, two F-35As, and two F-15Cs conduct the flyover during the opening ceremony.
The flyovers performed by the 104th Fighter Wing's F-15 Eagles during any special events serve as an additional training opportunity for the pilots and ground crews and are scheduled, if the operational mission allows, as part of the regular annual flying training plan.