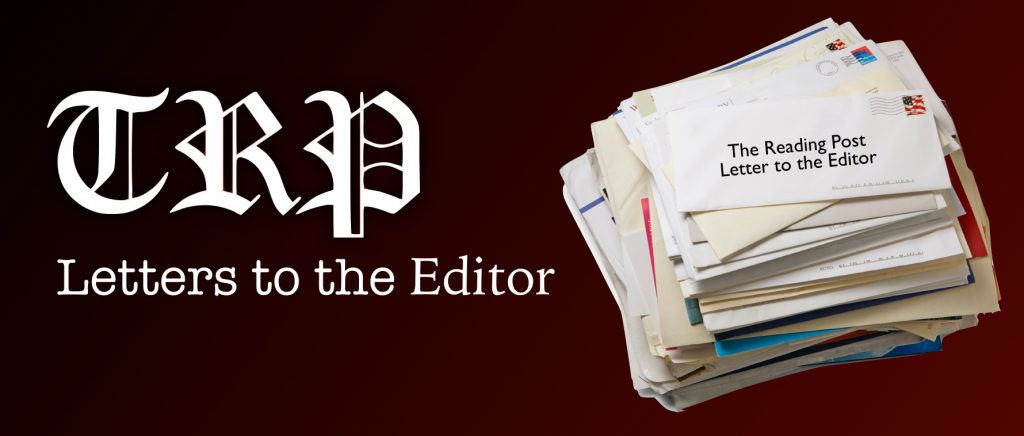 The Reading Post accepts Letters to the Editor. All letters must be signed. The Reading Post reserves the right to edit or not publish any letters received. Letters do not represent the views or opinions of the Post. editor@thereadingpost.com
---
My name is Ann Marie Massaro and I am writing in support of the candidacy of Brian Curry for the Board of Library Trustees. I have known Brian his entire life, since I lived in Winchester before moving to Reading. He has very strong family values and I can speak to his ability to get along with people of all ages, personalities and persuasions. He and his family care about Reading and all the wonderful programs and resources available here; and he wants to continue making Reading a welcoming community for all.  
One of Brian's many strengths is his commitment to education and helping others. He worked as a camp counselor and lifeguard at children summer programs in Winchester, is a former teacher, High School coach and athletic director when he taught in Taiwan for several years. He has been a Big Brother Mentor for 13+ years and Children International Sponsor also for 13+ yrs as well as several other fundraising undertakings. 
He is a graduate from Bowdoin College and an has MBA from Babson. He has a very varied and impressive background from his time spent in education and subsequent transition to business.  He has nearly twenty years of experience helping build and lead organizations. Overall, he is a good and honest person and would make an important addition to the Board of Trustees of the Reading Public Library.
Sincerely,
Ann Marie Massaro