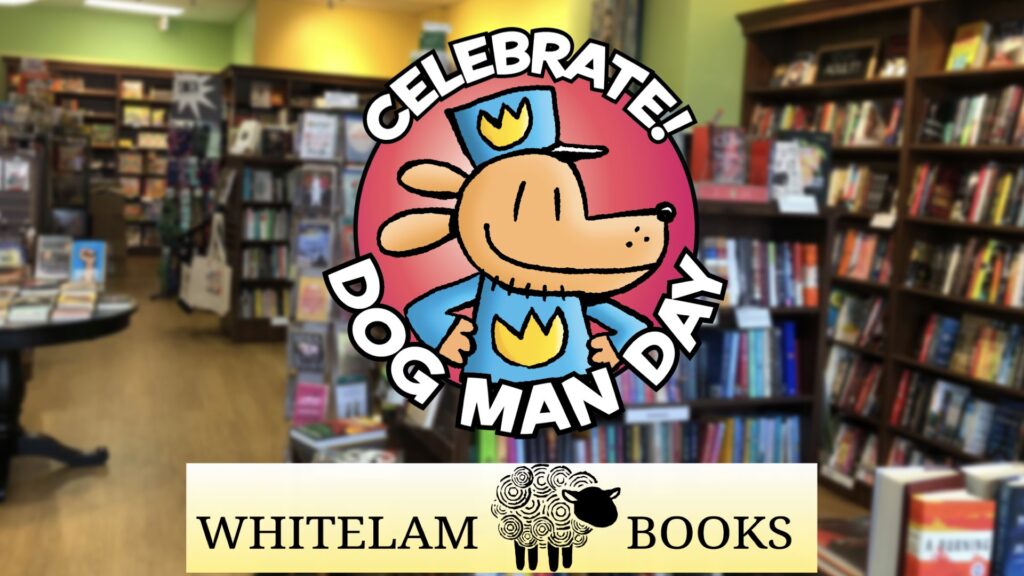 Whitelam Books
Friday, March 31, 3-5 PM
Dog Man is back! The highly anticipated new graphic novel in the #1 best-selling Dog Man series starring everyone's favorite canine superhero by award-winning author and illustrator Dav Pilkey comes out Tuesday March 28. Whitelam Books is celebrating the release of Dog Man: Twenty Thousand Fleas Under the Sea by throwing a Dog Man themed celebration. This is a great event for kids aged 7 – 11. Bring your Dog Man fans to Whitelam Books on Friday March 31 from 3 – 5 PM for Dog Man themed art, activities, and giveaways. Got a real fan? Play Dog Man Trivia LIVE at 3:30 and 4:30.
The newest Dog Man book is called Dog Man: Twenty Thousand Fleas Under the Sea and it's sure to sell out. Pre-order your copy today at whitelambooks.com or by calling the store at 781-779-1833. The first twenty-five people to pre-order will get a FREE exclusive Wally's World 16-page mini-comic that Dav Pilkey create just for Independent Bookstores.
For details about this and other events for book lovers follow Whitelam Books on Facebook and Instagram or check out whitelambooks.com.