Saturday, March 25, at Whitelam Books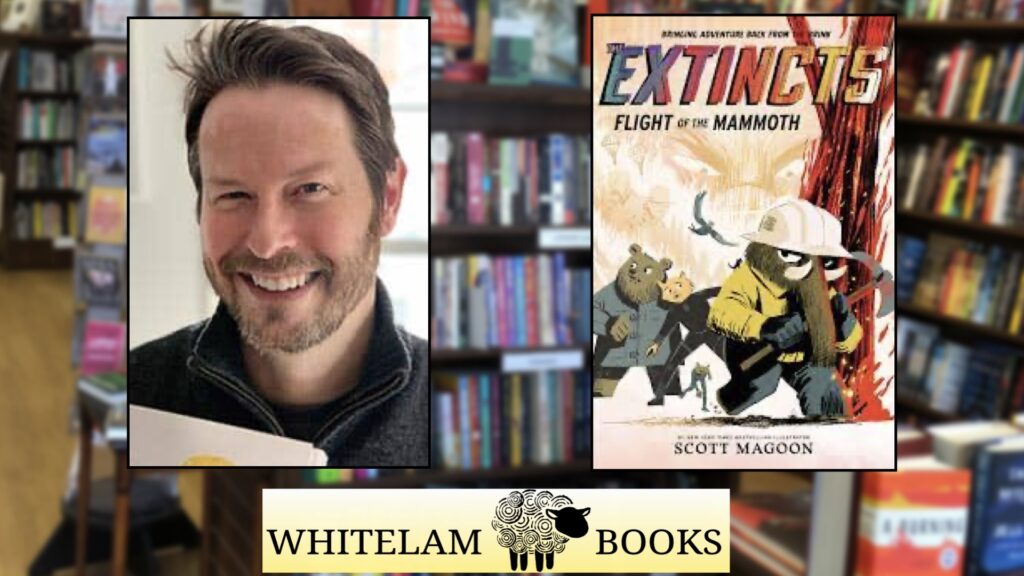 Calling all fans of Scott Magoon's widely acclaimed graphic novel, The Extincts: Quest for the Unicorn Horn. The highly anticipated sequel, The Extincts 2: Flight of the Mammoth, will be on sale beginning March 21. Whitelam Books will be hosting the author/illustrator on Saturday, March 25 at 5 PM for a celebration of this fantastic tale, following the members of the secret organization ROAR (Rescue Ops Acquisition Rangers) on their latest adventure. You won't want to miss this action-packed graphic novel, and the chance to meet author/illustrator Scott Magoon. This is a great event for readers aged 7 – 13.
Copies of The Extincts 2: Flight of the Mammoth will be available at Whitelam Books beginning on March 21. This book is sure to sell out, so pre-order yours today at whitelambooks.com or by calling the store at 781-779-1833. For full details about this and other events, visit whitelambooks.com or follow Whitelam Books on Facebook and Instagram.