Reading, MA — Ben Cares is a recent hire in the town of Reading as Economic Development Director and is looking forward to working with business owners, developers, and residents alike to promote growth within the town.
Cares graduated from the University of Vermont with a degree in civil engineering and later went on to get his masters in urban affairs from Boston University. Shortly after earning his masters, Cares was hired by the City of Chelsea as the Senior Planner and Project Manager.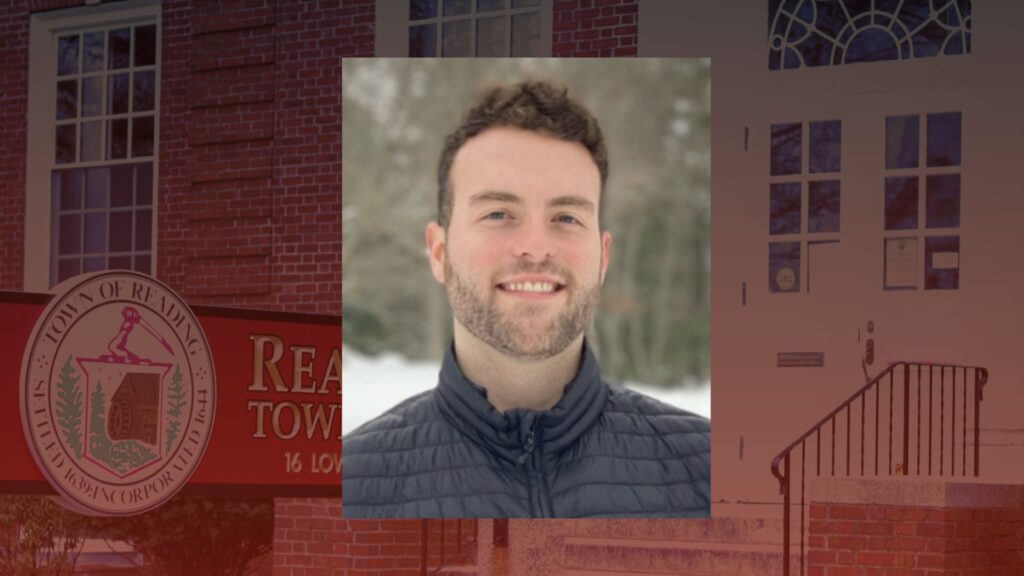 After holding this role for three and a half years, Cares briefly worked in the private sector in the climate resiliency and planning realm. However, while working for Chelsea, Cares developed a sense for local politics, as well as infrastructure and economic development improvement, falling in love with the public sector.
The Economic Development Director is "a position that endeavors to activate the public realm through placemaking, cultural and artistic interventions to bring foot traffic to busy economic districts, like our downtown, but we also attempt to guide redevelopment in other areas of a municipality," according to Cares.
Cares has many intentions for the office, building off of the momentum created by his predecessor while anticipating new opportunities related to infrastructure improvements, redevelopment opportunities, and grant funding that is not specifically geared toward pandemic recovery.
While working to create density and housing opportunities, Cares hopes to guide infrastructure improvements to allow for greater access to and from reading to attract businesses and developers. He will also continue the support and aid that has been directed toward the recovery of small and medium-sized businesses from the pandemic. One of these initiatives is the Local Rapid Recovery Plan, which articulates ways to support these businesses.
Cares intends to bring grant funding into Reading to either implement Local Rapid Recovery Plan projects or as infrastructure improvements and community visioning to prioritize future efforts in activating Reading.
With state and federal funding programs like Community One Stop for Growth, the Inflation Reduction Act, and the Infrastructure Investment and Jobs Act, Reading will see a fair amount of money to support climate-resilient and sustainable infrastructure, as well as in support of job creation.
Access to grants requires working to build relationships at the state and federal level while continuously keeping an eye on the prize and ear to the ground about new opportunities for the town, and this way, Cares hopes to bring Reading to its highest potential.
Cares intends to be in this position for the long haul because the position is "a perfect blend of planning, community engagement, public sector work, it also has a political nature to it, so I don't see myself going anywhere for a while," said Cares "This is definitely a dream job just with the work-life flexibility, how Reading is postured for all these opportunities, and it's just a great fit."
"It excites me that I get to work in a municipality that has such an active and engaged community. People really care about what is planned to happen for Reading."