March 2 and March 6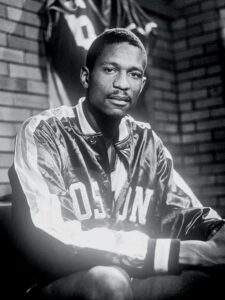 Reading, MA—The library is pleased to host a special screening of a new documentary, recently released on Netflix, Bill Russell: Legend. Come to the Community Room on March 2, and get to know the man with "more rings than fingers" who was a legend on and off the Garden's parquet floor. Russell was a resident of Reading in the 60s and his experience in the town was difficult. While many things have changed since then, Reading residents are still grappling with recurring issues around equity and inclusion today.
After the screening, on March 6, join a community conversation about Bill Russell's legacy in Reading hosted by the library and the Coalition of Us (CATO). Together these programs offer a unique way for us to understand our history and envision our shared future.
For more information visit:
Screening | March 2 | 6:30pm | https://libcal.readingpl.org/event/10283896
Conversation | March 6 | 7:00pm | https://libcal.readingpl.org/event/10156298
❦
The Reading Public Library is committed to evolving together to strengthen communication, equity, collaboration, and learning in our community. Our mission is to be a center and resource for learning and civic engagement. We provide a place and platform of, by, and for the people who can benefit as individuals as well as contribute to the well-being of the community. We work to achieve these goals and commitments by focusing on education, equity, accountability, and access.