Reading, MA — Whether participating in shows at Coolidge Middle School or earning All-State honors with the Reading Memorial High School choir, Caitlin Beckman was that kid who was always singing and dancing growing up. In senior year, Caitlin had the lead in her high school production of the musical Peter Pan—a role for which she is still being recognized around town more than a dozen years later.
In between school productions, Caitlin discovered Colonial Chorus Players, a community theatre company that was founded in Reading in 1961. At age 12, she auditioned for the musical Honk! and was cast as a green froglet in the ensemble, and she quickly became a frequent performer at CCP with parts in Rodgers & Hammerstein's Cinderella, Once on This Island, and other shows.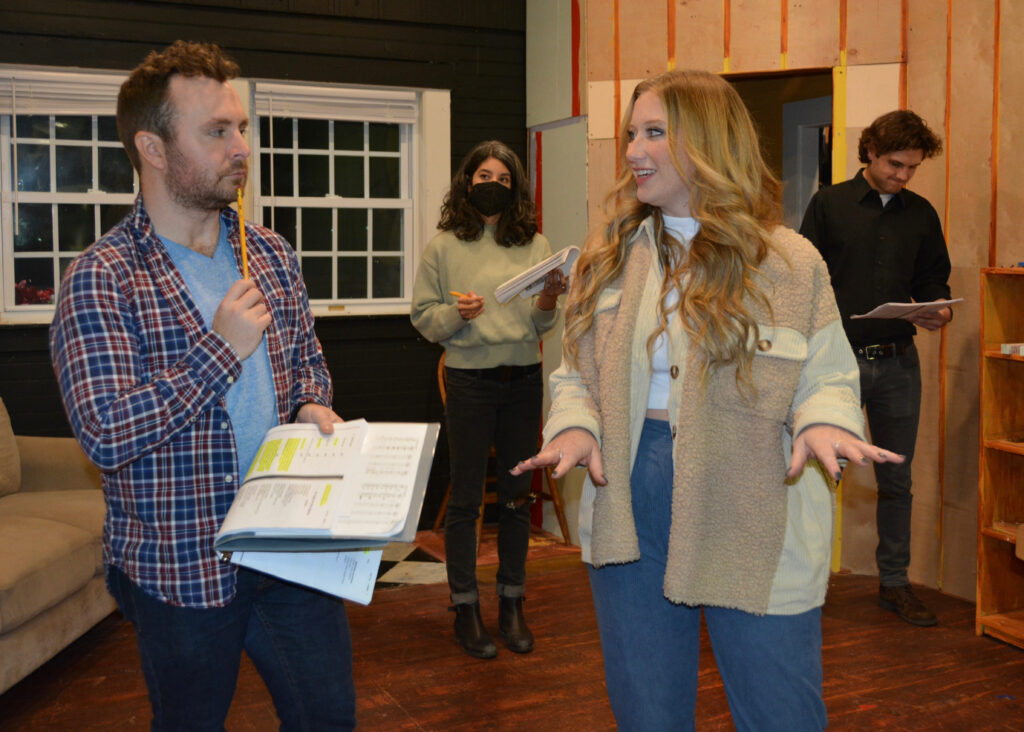 Post graduation, Caitlin attended Wagner College in New York City, where she earned a BA in theatre performance and speech. Eventually, she returned to the area to teach theatre arts at KIPP Academy Lynn Middle School, as well as dance at Enchanted Dance Academy.
Soon Caitlin also returned to Colonial Chorus Players, playing leading roles as an adult in Fiddler on the Roof, Annie, The Smell of the Kill, and most recently, Guys and Dolls, for which she received a nomination for best performer in a musical from the Eastern Massachusetts Association of Community Theatres (EMACT).
Now, with CCP's production of tick, tick… BOOM! by Jonathan Larson, Caitlin has taken on a new role with her hometown theatre—that of creative director. During the rehearsal process, Caitlin took time to reflect on what it has been like for her to go from performing on the Hose House stage to being the person responsible for bringing a show to life on the stage.
When you were a kid, what did you like best about being part of Colonial Chorus Players?
"I loved the people. I made friends who lived in different towns, who had performed in shows I hadn't heard of before, and who were fans of shows I didn't know about yet. I was involved in theatre at school, but performing with CCP was always a different experience. There I had a chance to create alongside adult role models, which helped broaden my perspective. As a kid, doing theatre with grownups introduced me to the idea that this was something I could pursue throughout my life."
How about now that you're an adult?
"I continue to love working among talented and passionate people whom I wouldn't have the chance to get to know outside of this environment. Creating with other 'creatives' is the most joyful experience I could ask for. My brain is constantly stimulated by learning and discovering, looking at things in new ways. The welcoming atmosphere and my background with CCP make for a safe and comfortable place for that exploration."
What made you decide to apply to direct tick, tick… BOOM! at CCP?
"When I heard CCP was doing tick, tick… BOOM! I jumped on the opportunity because it is a musical about turning 30—a milestone I recently hit. The pressure and daunting nature of this age in particular is something that resonates with me. TTB is also about the joy of creating theatre with people you love, which is what CCP has always given me. It was the perfect opportunity for me to give back to my home theatre."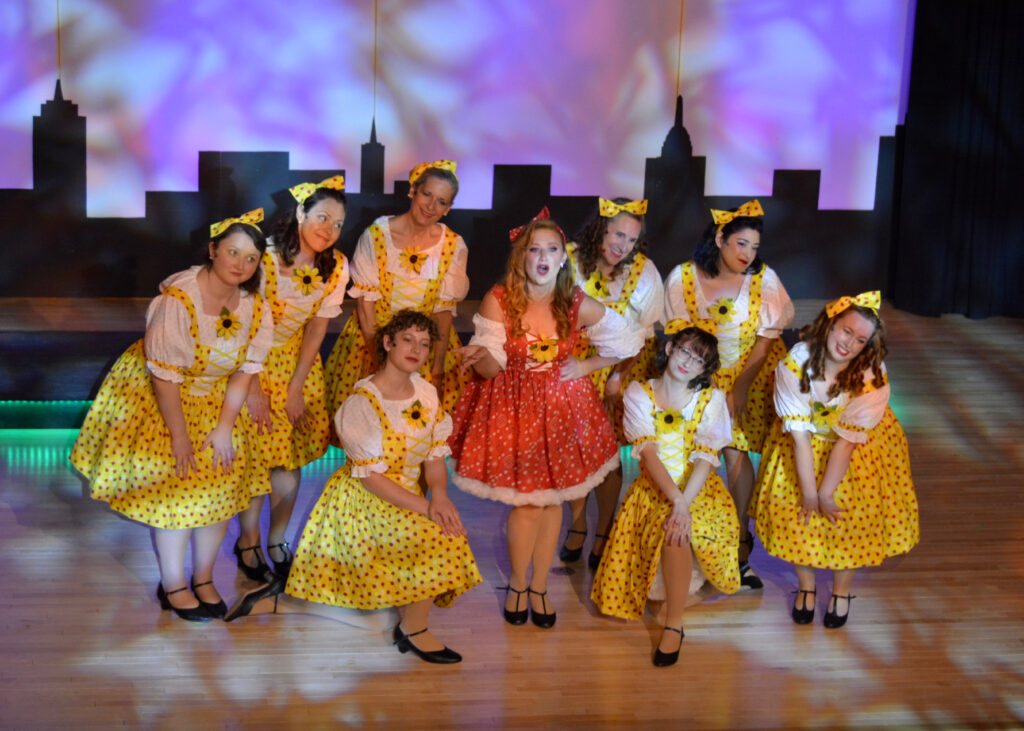 Any hesitations?
"No, none. I knew I'd have the confidence of the team and the Board in jumping into a leadership role. From the beginning, the production team was as excited for me to direct as I was to be directing."
How difficult has it been switching hats from actor to director?
"I find my acting experience useful in directing. For example, the actors and I discuss their characters and use their insights to determine movement, blocking, and even set design and dressing. I enjoy switching between these two hats. The experience with each gives me further insight into the other."
Do you ever find yourself wishing you could sing the part of Susan or Karessa instead of directing the actors?
"Not at all, because then I wouldn't be able to watch Kara (Chu Nelson) and Melissa (Paz) from the audience! The characters are so lived-in by our actors that I couldn't imagine them being played any other way. I'm constantly in awe and thoroughly enjoying getting to watch them and work with them."
What has been the most surprising part about directing this show?
"How willing the team is to make my vision a reality! When I asked our lighting designer, Tim Gregor, 'Wouldn't it be cool if we could have lights that did this?' or when I said to our set designer, Fred Gallagher, 'I'd love to have a bookshelf that looks like that,' they both casually replied, 'We can do that.' The talent and commitment of everyone working on TTB is unparalleled. I trust the team—and they trust me."
Tell us about your working relationship with this cast.
"It's not uncommon in the theatre world to find that we're all connected in some way. Jeff (Mitchell) and I used to do shows together as kids, and Melissa and Sean (Donnelly) recently played Cinderella and Prince Charming opposite each other. Kara also grew up in Reading. This team was meant to be! Rehearsals have been mighty giggly, and there's a lot of love on this team."
How do you feel about audiences finally getting to see this show?
"Confident and excited! I have so much faith in and admiration for the team we've put together to tell this story, and I can't wait for audiences to experience the same awe I've been in the past couple of months."
After a sold-out opening weekend, tick, tick… BOOM! concludes its run with performances February 10 and 11 at 7:30 PM and February 12 at 2 PM at the Old Hose House, 1249 Main Street, Reading. In addition to Caitlin, the team includes music director Kristin Killian, producer Fred Gallagher, and stage manager Heather Hamilton. Jeff Mitchell (Jon), Sean Donnelly (Michael), Kara Chu Nelson (Susan), and Melissa Paz (Karessa) make up the cast. General admission tickets are $25/$22. For advance ticket purchase and additional information, visit www.ccp1961.org.