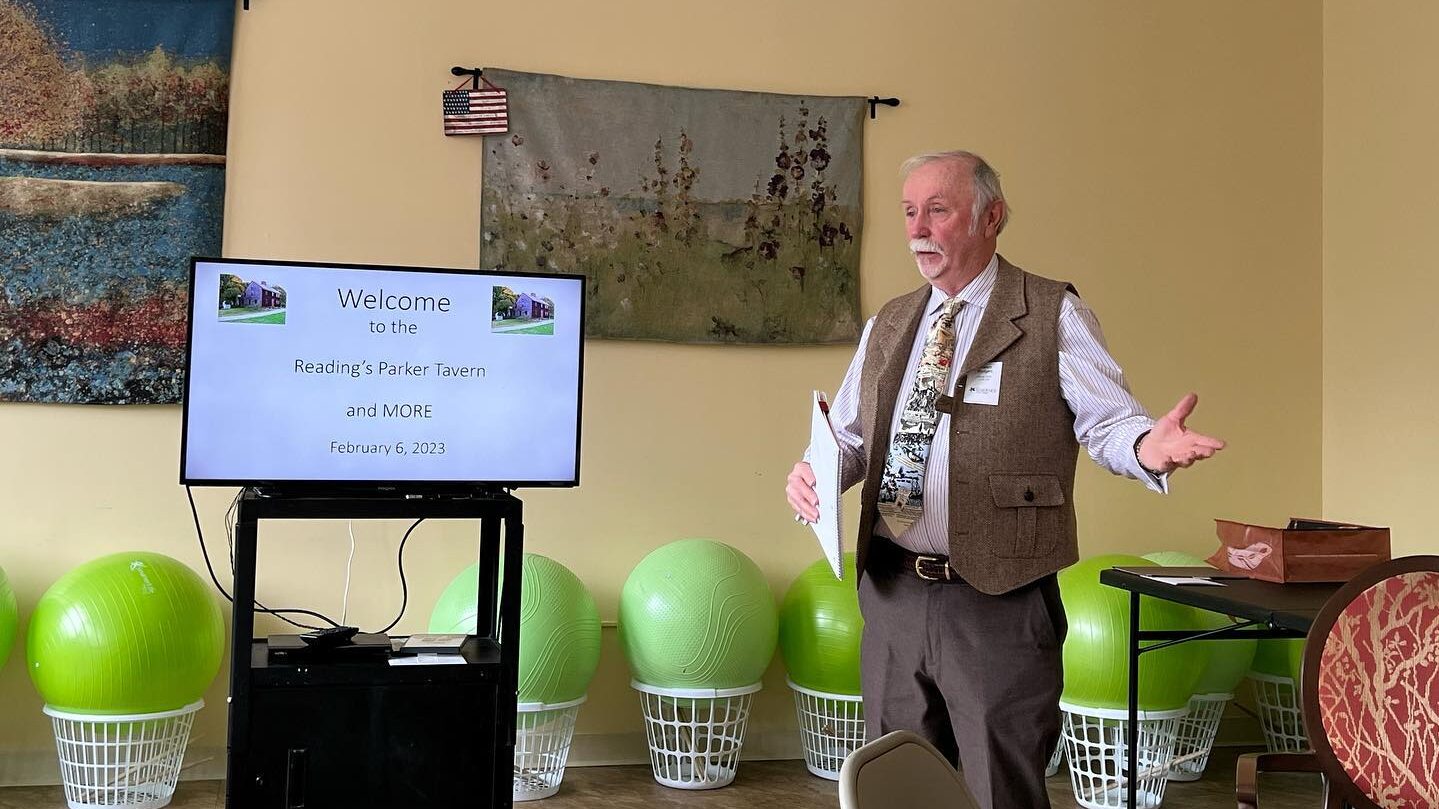 Reading, MA — Reading Rotary had a very spirited and informative presentation by Everett Blodgett at their lunch meeting this week. Everett spoke about the Parker Tavern and its history in Reading. The Parker Tavern was built only 50 years after the Town was incorporated. It is maintained and operated by the Reading Antiquarian Society. It is open for tours on Sundays 2-5, from May-October. It's website is friendsofparkertavern.com.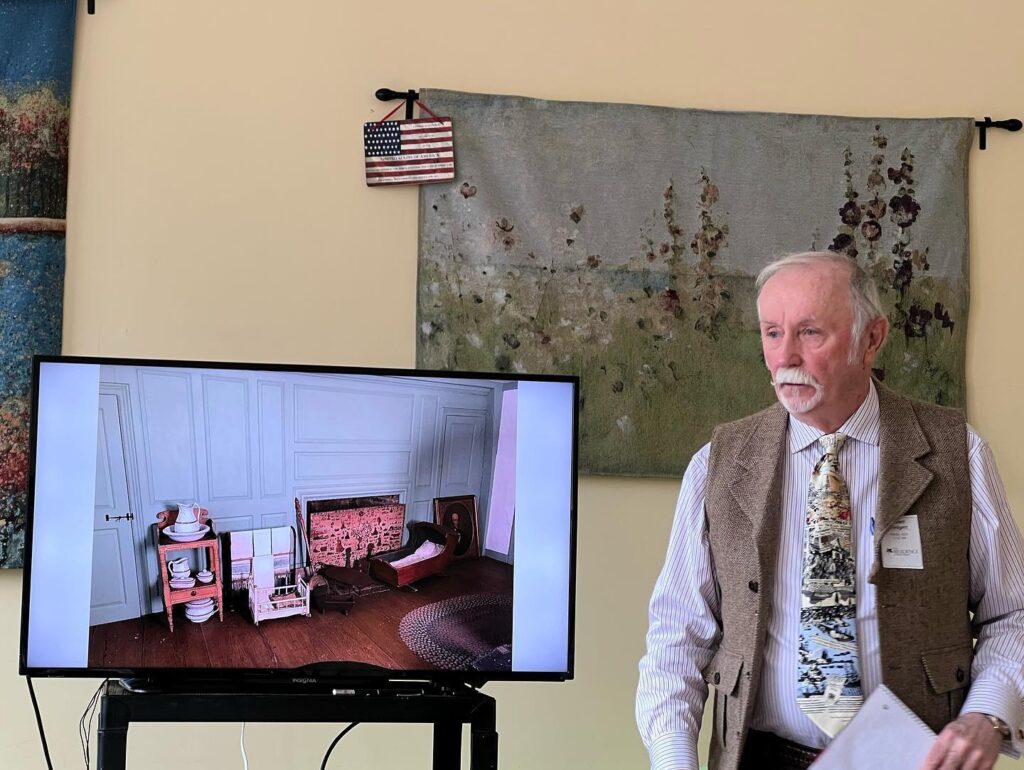 About Reading Rotary
Our club members are dedicated people who share a passion for both community service and friendship.
What does it mean to be a member? Becoming a Rotarian connects you with a diverse group of people who share your drive to give back. Discuss your community's needs and discover creative ways to meet them. Expand your leadership and professional skills. Catch up with good friends and meet new ones. Connect with leaders from all continents, cultures, and occupations.
All are Welcome! Our Commitment to Diversity, Equity and Inclusion.
At Rotary, we understand that cultivating a diverse, equitable, and inclusive culture is essential to realizing our vision of a world where people unite and take action to create lasting change. We value diversity and celebrate the contributions of people of all backgrounds, across age, ethnicity, race, color, disability, learning style, religion, faith, socioeconomic status, culture, marital status, languages spoken, sex, sexual orientation, and gender identity as well as differences in ideas, thoughts, values, and beliefs. Recognizing that individuals from certain groups have historically experienced barriers to membership, participation, and leadership, we commit to advancing equity in all aspects of Rotary, including in our community partnerships, so that each person has the necessary access to resources, opportunities, networks, and support to thrive. We believe that all people hold visible and invisible qualities that inherently make them unique, and we strive to create an inclusive culture where each person knows they are valued and belong. In line with our value of integrity, we are committed to being honest and transparent about where we are in our DEI journey as an organization, and to continuing to learn and do better.
Ready to become a member? Membership of a Rotary club is something granted to those willing to commit to assisting in their local communities, in addition to the global community. If you are ready to join other like minded individuals in accomplishing these goals you should let us know.