The following candidacy statement is for the local Reading Election of April 4, 2023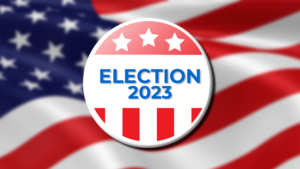 Dear Reading,
My name is Karen Gately Herrick, and I have been honored to serve as your representative on the Town of Reading's Select Board these past three years. My husband, Stephen, and I purchased our first home here in 1996, raised our daughter Madeleine and sent her to the terrific public schools. Like many of you, we got involved early and often, running for Town Meeting, serving on town committees, volunteering for the PTOs, St Athanasius parish, and many other worthy organizations. It has been my pleasure to be part of successful past projects like the Wood End Accessible playground and the library renovation, and I am truly excited about the opportunities that lie ahead for our community.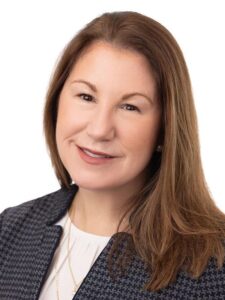 Today, with the support of my family and friends, I am proud to announce my campaign for re-election and humbly ask for your vote on or before April 4. As a member, former chair, and current vice chair of the Select Board, I have actively encouraged collaboration between Town departments and residents and have always been eager to listen to community concerns.
As chair, I led the effort to successfully hire our new Town Manager, Fidel Maltez. In 2021 and 2022, Reading reported two consecutive years of record-breaking free cash balances and supplemental funding of over $7M in grants. I prioritized broad community input for efficiently allocating an additional $7.6 million in ARPA federal grant funding. This enabled important investments in our infrastructure, schools, Birch Meadow improvements, health services, and senior programming—all without raising taxes.
I am proud to have led the Town's efforts to join the state's "Green Communities" program. This fantastic state program enables Reading to be eligible for up to $250,000 in energy efficiency grants per year. When Reading faced a regulatory barrier to joining Green Communities, I testified on Beacon Hill before the Joint Committee on Telecommunications, Utilities and Energy and organized a resolution from the Select Board to state decision makers urging change. Locally, I collaborated with RMLD and our Climate Advisory Committee to complete the necessary application steps including adopting the Stretch Energy Code for more efficient new buildings. Thanks to the dedicated work of town staff, RMLD and other local elected officials, in September 2022, the State House passed and Governor Baker signed the new law allowing Reading to join Green Communities.
I also advocated for community priorities and downtown revitalization, including:
Helped block a taxpayer-funded cellular communications tower while creating a new park next to the Auburn Street water tank.
Championed our community garden and food waste composting programs.
Proactively supported the creation of a Business Improvement District, new downtown events like WinterFest, and allocated ARPA funds to the Chamber of Commerce for memberships.
Celebrated our first official Juneteenth in Memorial Park; voted for our first ever Diversity, Equity, and Inclusion Director; and advocated for a more diverse municipal workforce
Actively engaged in the Killam School state grant process and supported a new literacy program through federal grant allocations.
I am honored to have been able to partner with our talented town staff and forward-looking public officials to achieve these goals for Reading. Building up our community requires passion, hard work, a willingness to listen, and the ability to join forces with and inspire confidence in volunteers and staff. With your support, I look forward to continuing building on these successes for our community. I respectfully ask for your vote on or before April 4.
For more information, visit my website at votekarenHerrick.com.