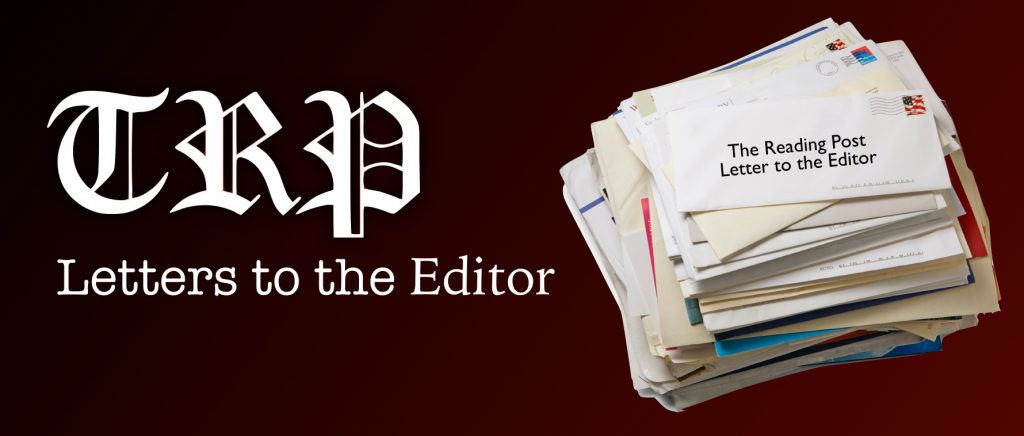 The Reading Post accepts Letters to the Editor. All letters must be signed. The Reading Post reserves the right to edit or not publish any letters received. Letters do not represent the views or opinions of the Post. editor@thereadingpost.com
---
To the editor:
I'm thrilled that Karen Herrick is running for re-election to the Select Board. Her leadership in promoting what's good for our Town and all its residents has been outstanding! She always stands up for what's best for Reading, even when the going gets tough.
She has been and is a leading voice and force in making Reading a greener community. She has built collaborations with the RMLD and our state legislators to move us toward the goal of being a certified Green Community, which will make us eligible for state grants.
She was instrumental in the hiring of our new Town Manager, who is awesome, according to everything I see and hear.
Karen has been volunteering in support of our community and schools for over 20 years. Through service on a wide range of committees and boards over the years, she has learned a tremendous amount about how to get things done and what's best for Reading.
We are lucky to have someone with her commitment, experience, and expertise serving our community. Please vote to re-elect Karen to the Select Board on April 4. Our town will benefit greatly from having her back on the Select Board!
Sincerely,
John Lippitt
Mineral Street