Launches paperback version of middle-grade novel "Comb of Wishes"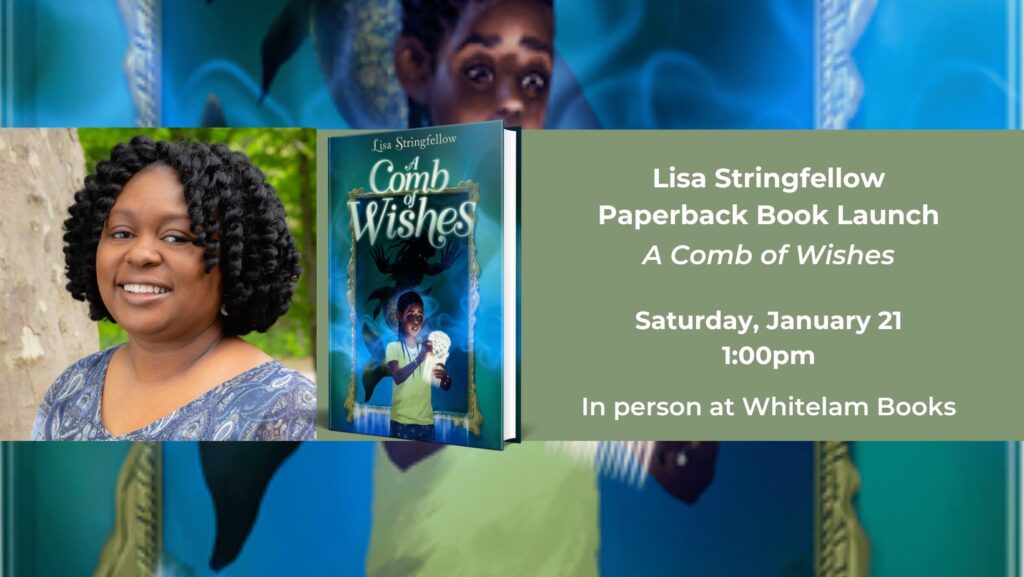 Reading, MA — On Saturday, January 21 at 1PM, Whitelam Books will welcome Author Lisa Stringfellow who will read from her middle-grade fantasy novel "A Comb of Wishes." This event is ideal for kids aged 8 and up. 
 "A Comb of Wishes" follows Kela, a twelve-year-old girl, as she navigates the loss of her mother. Kela faces mermaids, monsters, and storms in this adventurous and poignant tale infused with Caribbean folklore. Young readers will find this spell-binding novel both engaging and inspiring.
Lisa will describe her novel, read an excerpt, and answer questions from readers about her book and her writing process. She will be available to sign copies as well.
"A Comb of Wishes" will be released in paperback on January 17. Copies are available for pre-order now at Whitelam Books and will be on hand at the event while supplies last. Email whitelambooks@gmail.com or call 781-779-1833 to pre-order your copy today.