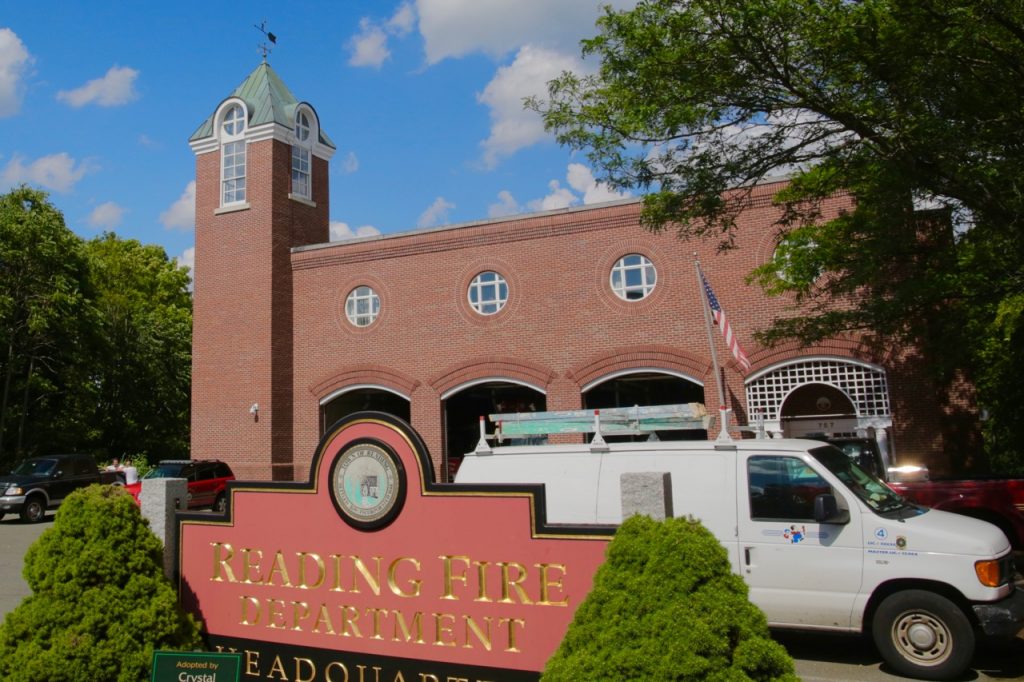 BOSTON – House Minority Leader Bradley H. Jones, Jr. (R-North Reading), State Representative Richard M. Haggerty (D-Woburn), State Senator Jason Lewis (D-Winchester) and Reading Fire Chief Gregory Burns joined with the Baker-Polito Administration to announce that the Reading Fire Department has been awarded a $19,000 Firefighter Safety Equipment Grant.
Reading is among 308 fire departments across Massachusetts sharing a combined $5 million in grant funding intended for the purchase of safety gear and equipment, according to Secretary of Public Safety and Security Terrence Reidy and State Fire Marshal Peter J. Ostroskey. Reading will use its grant award to purchase a ballistic vest; ballistic helmet; medical equipment (non-consumable); litter; carbon monoxide detector; bunker coat; bunker pants and suspenders; gloves; helmet; tumble dryer unit; individual self-contained breathing apparatus (SCBA) facepiece; and a rescue saw/chain saw.
"Reading's firefighters play an essential role in protecting the public but are often subject to hazardous working conditions when performing their duties," said Representative Jones. "This grant award will provide our local first responders with the necessary tools and protective equipment to help make their jobs safer."
"Ensuring we properly fund our public safety officials so they have the means to protect and keep our communities informed is of the utmost importance," said Representative Haggerty. "This grant money will ensure the Reading Fire Department has the critical funding it requires to continue keeping the town and its residents safe through fire safety education and prevention."
"Our brave firefighters risk the health hazards posed by smoke and other fire byproducts to keep us safe. We owe it to our first responders to provide them the equipment they need to stay safe and healthy," said Senator Lewis. "I'm pleased that this state grant will support the Reading Fire Department and help keep our community and firefighters protected."
"This grant will provide essential equipment for Reading Firefighters that will enhance their safety and increase their capabilities as they respond to an increasing variety of emergency calls," said Chief Burns.
The latest round of grants is part of a five-year, $25 million state bond authorization to improve fire safety. This is the third year funding has been awarded to Massachusetts fire departments under this competitive grant program through the Executive Office of Public Safety and Security and the Department of Fire Services.
"I am certain that many emergency calls will have better outcomes for both responders and victims as a result of this program, and that the long-term health of our firefighters will be greatly enhanced," noted Ostroskey.