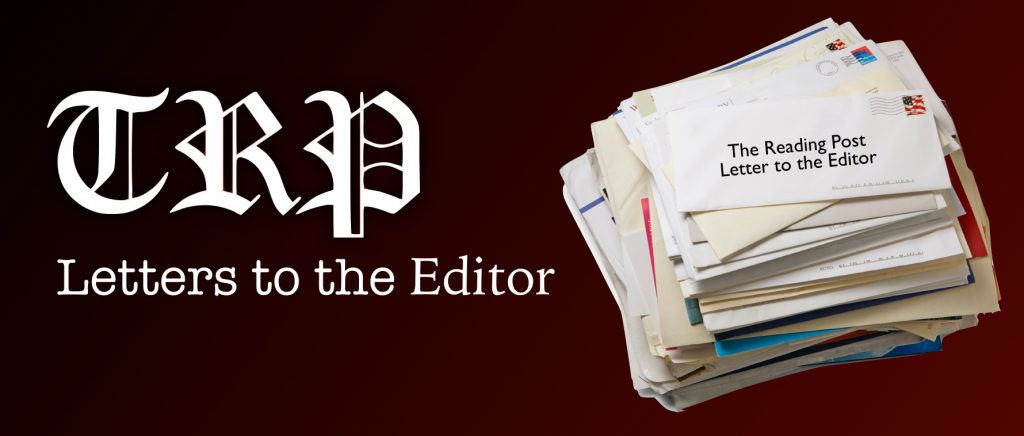 The Reading Post accepts Letters to the Editor. All letters must be signed. The Reading Post reserves the right to edit or not publish any letters received. Letters do not represent the views or opinions of the Post. editor@thereadingpost.com
---
To The Editor:

There is a legal point about the menorah on the Reading Town Common that many people seem to have missed. Confusion about this point has led people into thinking that they are being excluded from town government and holiday celebrations in ways that they are not.
Here is the key point: The menorah and Christmas tree were not requested by private residents. The Select Board (initiated by Mark Dockser) requested a menorah, and the Select Board (initiated by Carlo Bacci) also requested a Christmas tree.

If a resident requested a menorah or a Christmas tree in their capacity as a private citizen, then the town would have two choices:
Say "no".
Say "yes", and also say yes to everyone else who asks.

Realistically, very few of us actually want option 2. We go to the Common in December to enjoy beautiful lights and do our holiday shopping at local businesses, not to see a menagerie of statues set up by whichever groups thought this was an exciting opportunity to court publicity via controversy.

In contrast, when the Select Board voted to put up a menorah and a Christmas tree on their own initiative, that was their prerogative. The Supreme Court has ruled that menorahs are like other holiday symbols that Town Hall already uses for decoration, including lights, wreaths, bows, and other greenery: These symbols have all become sufficiently non-sectarian in our culture that they may be used as government-sponsored decorations as long as the context makes it clear that no specific religion is being endorsed.

So, don't let anyone tell you that Mark Dockser is accepting requests from Jews while rejecting requests from Christians. He (and the Select Board as a whole, at least by majority vote) is not taking requests from *anyone*. Given how the Supreme Court has interpreted the First Amendment, that's exactly how it must work.

If you do not agree with either of the relevant Supreme Court decisions, you are welcome to petition the federal government. In the meantime, though, I want to thank Town Counsel (especially Ivria Fried and Bryan Bertram) for explaining how this works to all of us.

Sincerely,

Joseph Carnahan
Middlesex Ave