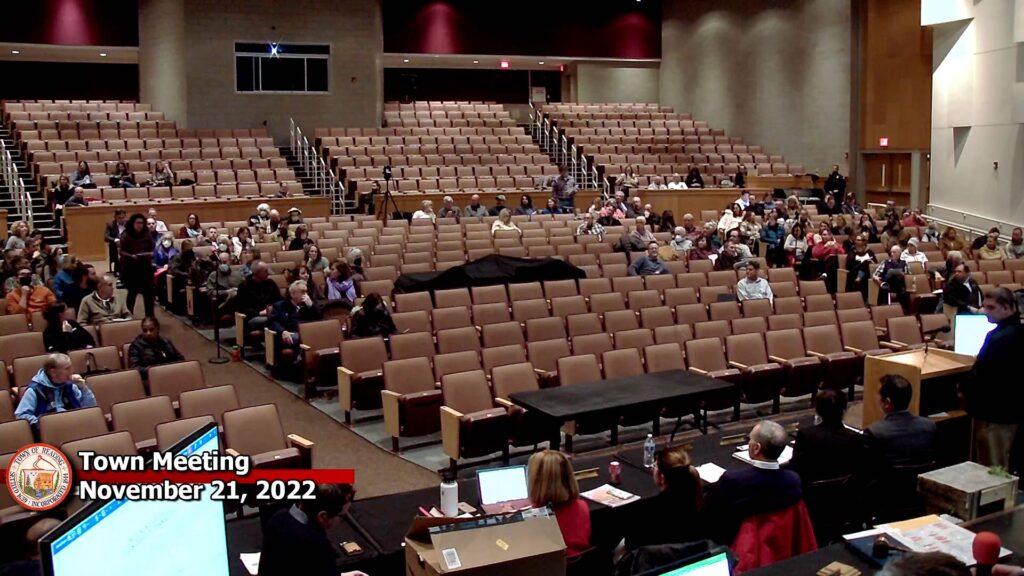 Reading, MA — After significant debate, Town Meeting voted 126-8 to approve a bylaw banning the use of disposable food service containers by food establishments in Reading. The ban applies to restaurants, mobile food vendors, schools, civic or church organizations, and the town of Reading. It also applies to food prepared and packaged in grocery stores in town but does not apply when foods in stores or restaurants are prepared outside of town. Town Counsel Ivria Fried pointed out to the members that the town can only regulate what occurs in the community and that the language and parameters of the bylaw were based on what the attorney general has approved in other communities. The new bylaw also does not apply to packs of polystyrene products that private customers can purchase for home use.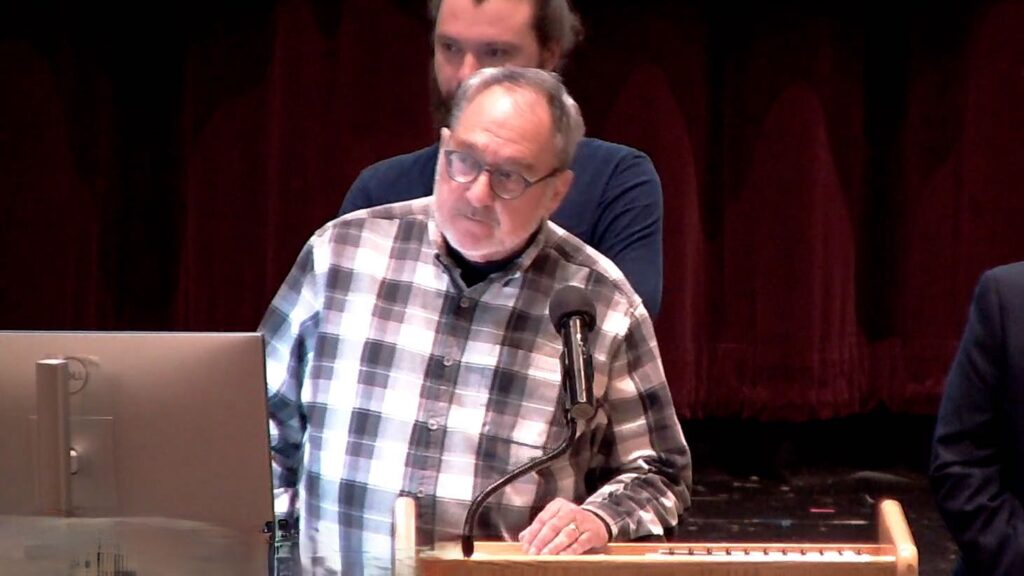 Climate Advisory Committee (CAC) chair David Zeek shared that polystyrene is a neurotoxin and a probable carcinogen. He shared that it is harmful to wildlife, not biodegradable, and almost never recycled. Zeek indicated that alternatives made out of paper, foil, plant-based materials, and other plastics are available to businesses as substitutes for polystyrene products. CAC member Genady Pilyavsky presented some price comparisons between the various products from an online vendor that showed little to no price differential between the products. Pilyavsky mentioned that the CAC sponsored three forums for businesses, and though they were lightly attended, there was little pushback to the ban at these forums.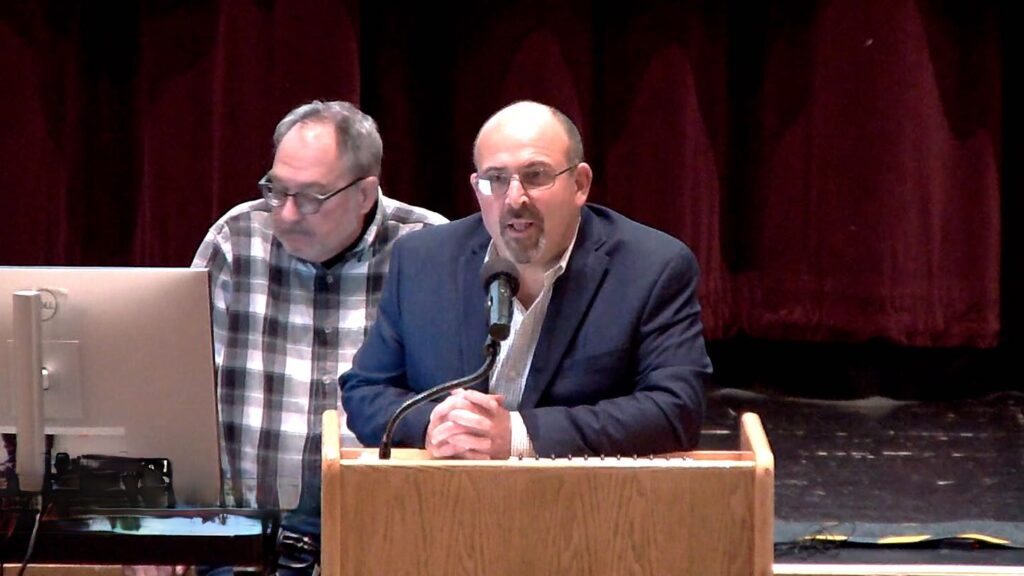 Select Board member Carlo Bacci made a motion to indefinitely postpone the article, asking that time be given for supply chains and prices to stabilize. Bacci indicated that while the website cited in Pilyavsky's presentation was legitimate, it did not accurately represent the costs associated with the ban. He presented his research, indicating a more significant price differential between the various products than previously shared. "This [ban] would place an undue burden on our small businesses," Bacci declared.
During debate Town Meeting Member Angela Binda stated that she did not believe that much would change in a year and that Reading had the chance to be a leader in this regard. Member Mark Ventura countered that he preferred a market solution to the reduction of polystyrene, asking why the government needed to drive the ban. Member Linda Snow Dockser challenged that she has a right not to take food home in a possibly carcinogenic container. While member Alicia Williams argued, "As a town that says it is small business-friendly, this is anything but."
Town Meeting and Board of Health Member Kerry Dunnell shared that the health department would have some discretion on enforcement of the bylaw, and she indicated that businesses would not be held liable if supply chain issues forced the temporary use of polystyrene products.
Citing several articles, Town Meeting member Bernie Horn challenged whether polystyrene was a risk. He stated that there was no evidence that polystyrene caused cancer, as some had suggested. "Polystyrene is totally safe for your food," Horn declared. Member John Arena suggested that the CAC presentation should have avoided health concerns and focused on polystyrene's environmental issues.
Select Board chair Mark Dockser lent his support to the ban, "We can make a statement tonight. It can happen, it needs to happen, this can be a great start to get it done." Town Meeting Member Nancy Docktor pointed out, "Doing something is better than doing nothing."
After the motion to indefinitely postpone was defeated, an amendment proposing to change the timeframe for adoption of the bylaw from six months to twelve months was approved by a majority vote. Town Meeting Member Barry Berman suggested that a greater amount of time would allow businesses to become a part of the greater conversation. Member Thomas Wise added that he saw the amendment as a good compromise.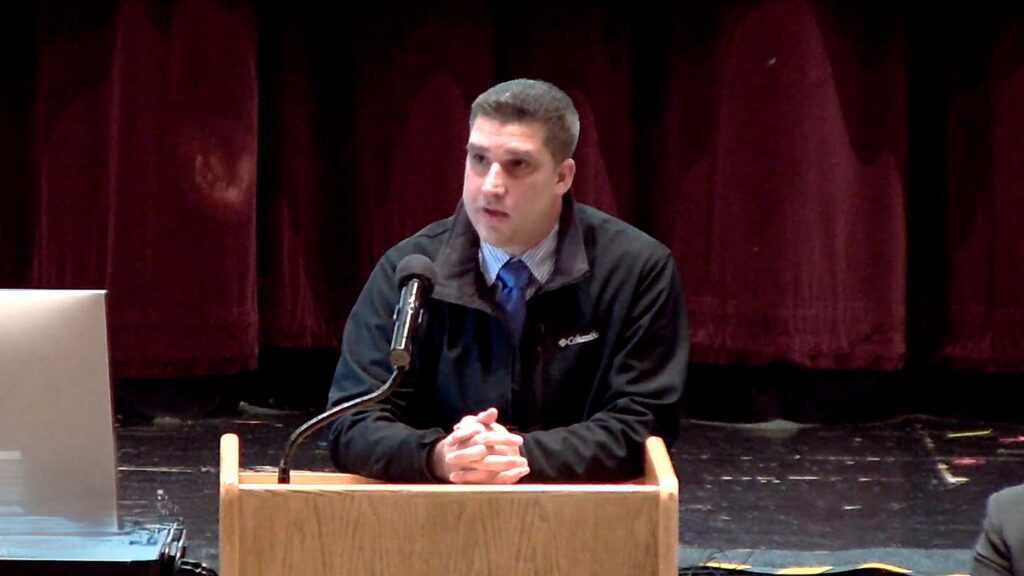 Town Meeting also voted unanimously to borrow $1.5 million interest-free from the Massachusetts Water Resources Authority for continued downtown water infrastructure improvements. It also unanimously approved $3 million for the Maillet-Sommes-Morgan conservation land project. Town Engineer Ryan Percival explained that $2.1 million was already committed to the project by the state but that the state grant was reimbursable, thus the need for the town to appropriate the full funding. Town Manager Fidel Maltez added that there is a proposed federal earmark for $1.5 million as well that he hopes will cover the remainder of the project costs.
Town Meeting voted 104-45 to approve $750,000 for a Haven Street roadway design to help improve the streetscape and walkability in that downtown section. The vote was closer than it appeared, as approval required a 2/3 of Town Meeting. Percival explained that this would give the town a "shovel ready" project and open up the possibility of grants to pay the $7 million project costs. The vote taken by Town Meeting does not obligate the town to complete the project if no grants are forthcoming. Percival continued, explaining that the project's goal is to increase walkability in the area and further engage pedestrians with the storefronts. It will also improve accessibility for those in wheelchairs and others needing assistance.
Town Meeting Member Maryanne Downing suggested that it was too early to consider a design for the area, given that several developments are approved and in a process that will occur in the area. Maltez answered that to apply for a MassWorks grant, there needs to be a development project occurring simultaneously with the street project.
Town Meeting member Heather Clish noted safety concerns, especially at the intersection of Haven Street and High Street, as a primary reason for her support of the design plan. She also stated, "When big money is available, it is shovel-ready projects that get it." Member David Talbot added that this project is a chance to create an attractive gateway to the downtown for those getting off the train at the depot.
Subsequent Town Meeting concluded its business and adjourned sine die at 10:40 pm.