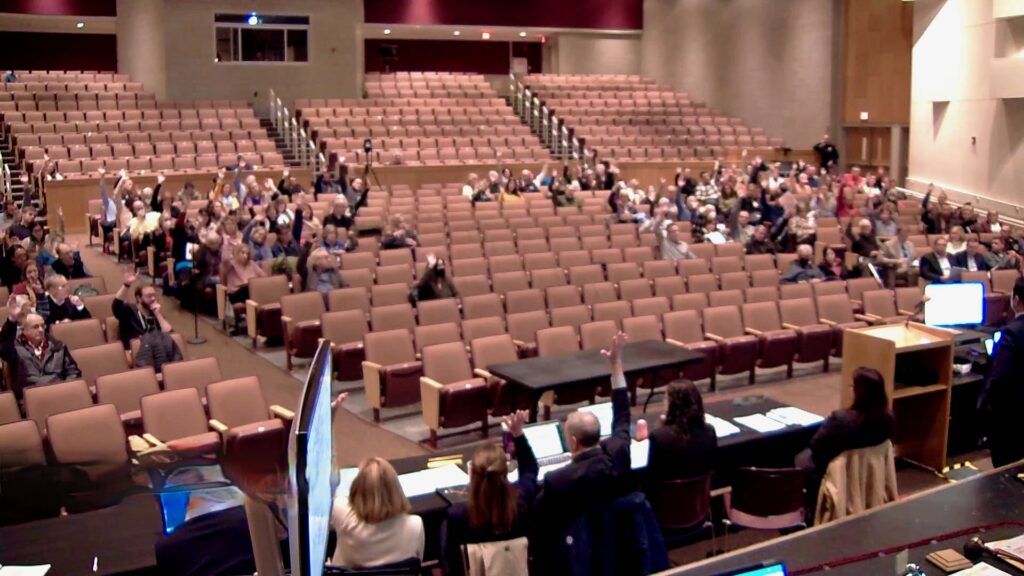 Article 6
Reading, MA — Town Meeting overwhelmingly approved Article six of the warrant on Monday, which dissolves the current Affordable Housing Trust fund, established in 2001, and creates a new fund as provided for under updated Massachusetts General Law (MGL). The new fund will have an appointed Board of Trustees who will manage the fund, raise new funds, and more nimbly use funds to create, enhance, or encourage affordable housing in town. Town Manager Fidel Maltez described the article as taking five steps: abolishing the current fund, adopting the new MGL, creating a bylaw to establish the new fund, amending the bylaw to incorporate the new board, and file for certification of the Trust with the registry.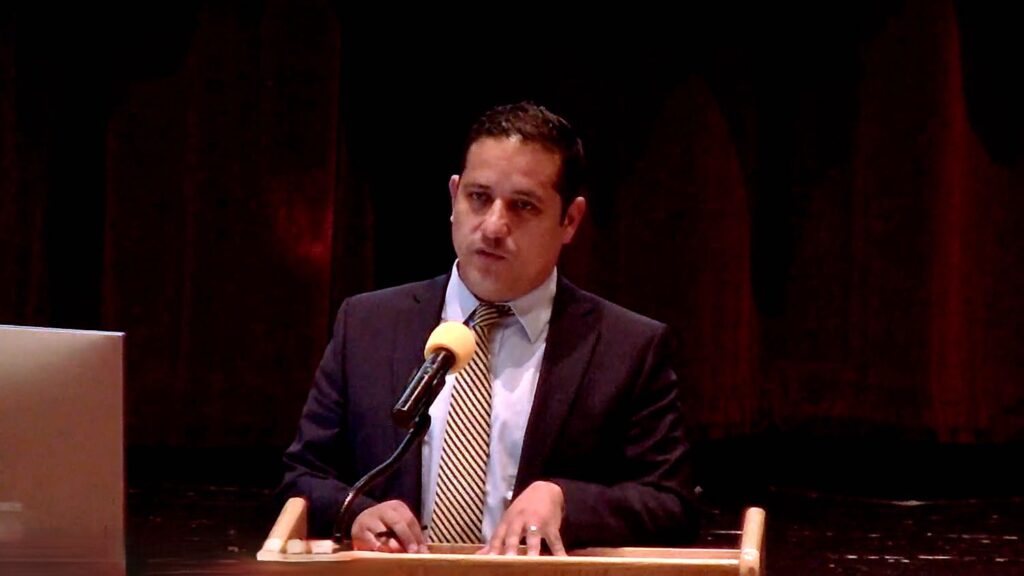 Town Meeting in April of 2021 approved an instructional motion asking for the current Affordable Housing structure to be amended. Town Meeting member Barry Berman, speaking in favor of Article six, stated, "This [article] will create leadership to come up with ideas or solutions as well as raise money."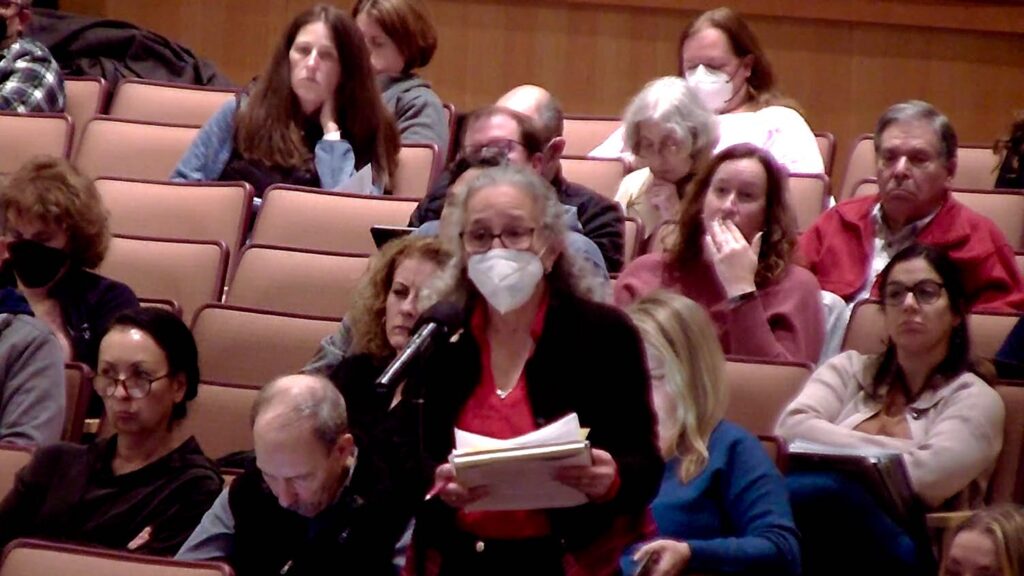 Town Meeting member Linda Snow Dockser proposed two amendments to the proposal. The first was to stipulate that one member of the Board of Trustees be a current occupant of affordable housing in town, and the second was to "listen to legal, financial, or safety concerns of residents." The first proposed amendment was passed successfully, while Town Meeting rejected the second. Several Town Meeting members, including Maryanne Downing, suggested that the second proposed amendment went beyond the scope of the function of the Board of Trustees and could create duplication of the role of the Reading Housing Authority.
Town Meeting member Carlo Bacci proposed an amendment that all expenditures would need to be approved by the Select Board and be reported to Town Meeting. Berman argued that no other trust fund in town had this requirement. This amendment was also defeated. There was also a proposed amendment that was defeated that proposed that any units created would be transferred to the Housing Authority. Town Counsel Ivria Fried noted that while the proposed amendment would be legal, she also advised that such an amendment could restrict private/public partnerships for the Board in the future.
Article 19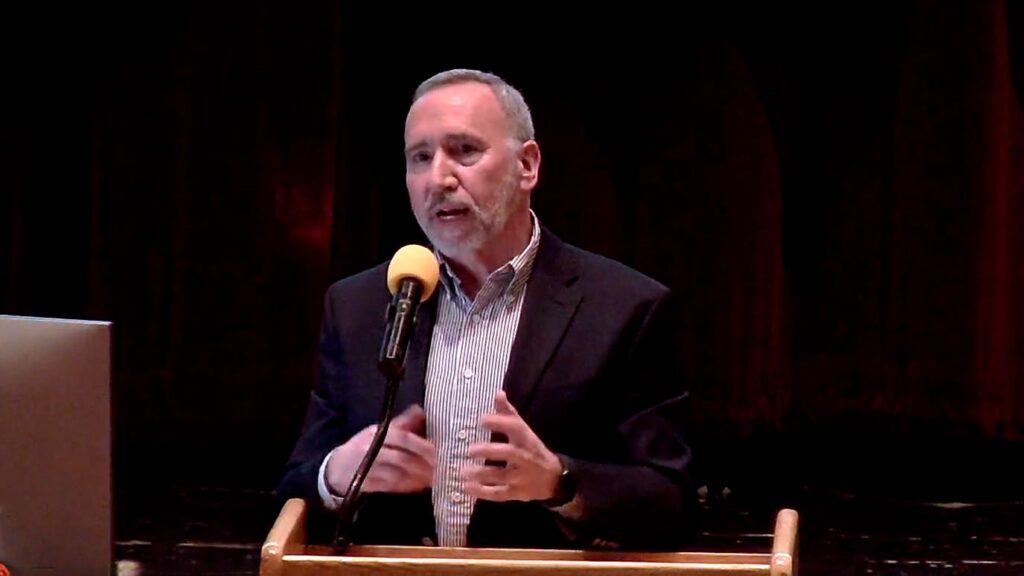 Town Meeting indefinitely postponed Article nineteen, which would allow the Select Board to move forward with the purchase of 17 Harnden Street for use as a senior center. Select Board chair Mark Dockser shared, "We have not progressed far enough to provide a clear plan or answers [about the proposed project]." Dockser did indicate that a special Town Meeting could be called in February to consider the plan.
Article 3
Town Meeting approved the motion under Article three, amending the capital plan. This includes the replacement of firearms for the police department and the refurbishing of tennis and basketball courts at Sturges Park in 2023. Also included are Barrows Elementary School playground, field, and court improvements. Snow Dockser proposed an amendment to add pickleball courts at Sturges and Barrows to the plan. Town Meeting member Angela Binda, who is a member of the Recreation Committee, pointed out that the issue had been discussed by the Recreation Committee and was more complicated than simply adding the courts to a list in a plan. Town Meeting member Chuck Robinson agreed, stating, "I think we are getting ahead of ourselves here." Robinson indicated that the Recreation Committee needed to do further investigation and review of the issue. The amendment failed to pass.
Article 4
Article four proposed changes to the current Fiscal Year 2023 budget, adding $291,000 from free cash. This amount includes funding some of the capital plan items from Article three as well as an additional $75,000 for pay and class adjustments for town employees based on an outside study conducted earlier this year. Also included are plans for improvements to pedestrian access to the Birch Meadow complex. Maltez shared that this proposal was for sidewalks on Auburn Street and Park View Avenue in phase one and Hillside Road in phase two.
Articles one and two were tabled. Article one is reports, which are now written in the warrant report, and article two, instructional motions, is traditionally dealt with at the end of the meeting. Article five, previous year's bills, was also tabled as there are no bills of this type to be approved.
Town Meeting adjourned at 10:40pm and will reconvene on Thursday at 7:30pm.