Reading, MA— On December 6, 2022, the Reading Public Library and the Pleasant Street Center will co-host a special intergenerational screening of Cycle of Memory, the new award-winning documentary about two siblings' bicycle adventure to find and explore the memories their grandfather lost to Alzheimer's. The film is 72 minutes long and will be followed by a Q+A with the filmmaker.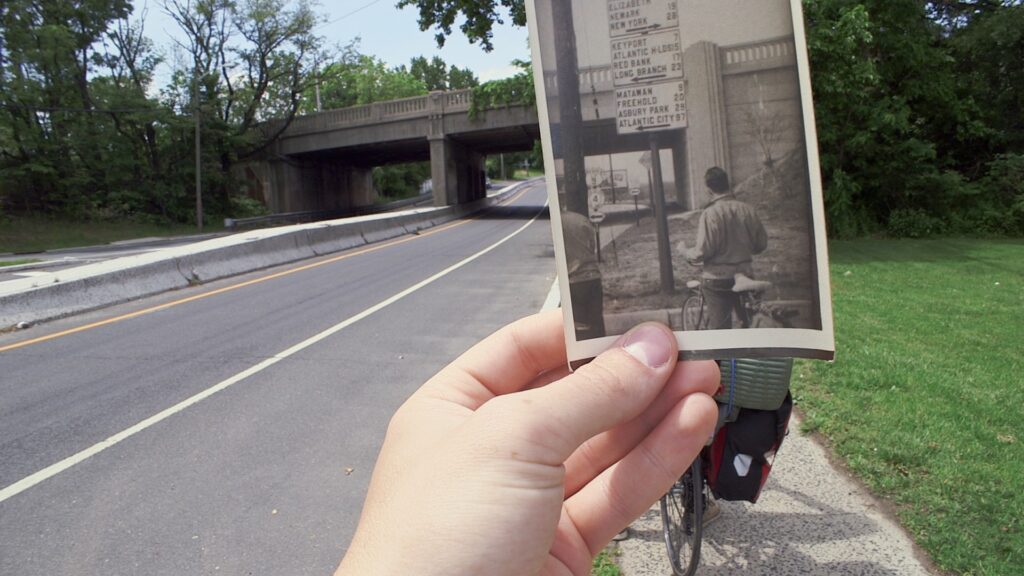 Cycle of Memory tells the story of how Mel Schwartz escaped the Great Depression on a bicycle adventure he'd remember for years. But when Alzheimer's takes Mel's memories away, grandsons Alex and Koby recreate the life-changing bike trip and find those memories again. While searching for Grandpa Mel's past, the two brothers are confronted with their own fraught history. If they're going to complete the turbulent journey, they'll have to face their own emotional potholes and tumultuous relationship.
This program is supported in part by a grant from the Reading Cultural Council, a local agency which is supported by the Mass Cultural Council, a state agency: massculturalcouncil.org.
Registration is required: https://bit.ly/RPLCycleofMemory
❦
The Reading Public Library is committed to evolving together to strengthen communication, equity, collaboration, and learning in our community. Our mission is to be a center and resource for learning and civic engagement. We provide a place and platform of, by, and for the people who can benefit as individuals as well as contribute to the well-being of the community. We work to achieve these goals and commitments by focusing on education, equity, accountability, and access.