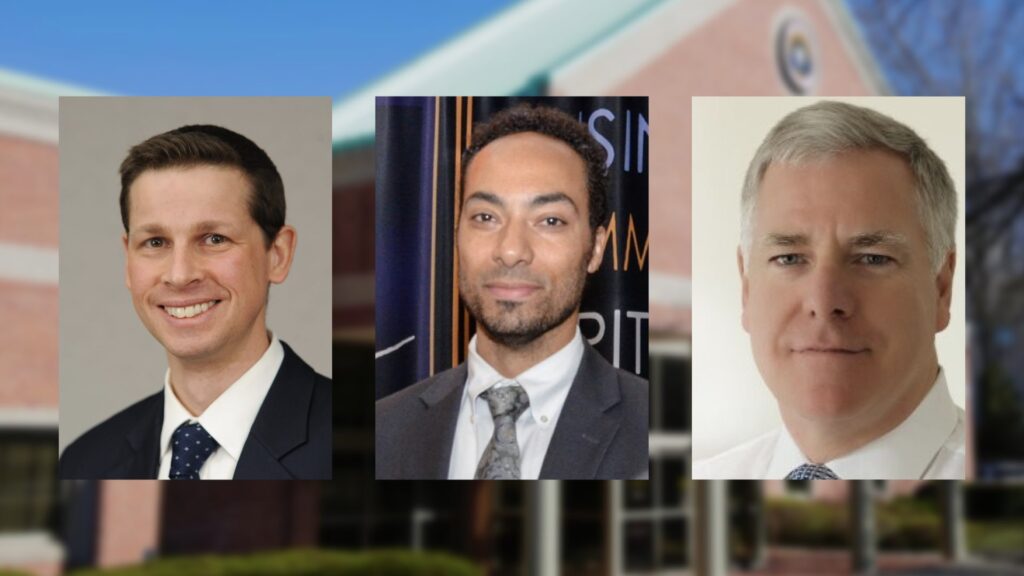 Reading, MA — Three finalists for the role of Reading Municipal Light Department (RMLD) general manager were interviewed by the Board of Commissioners on Wednesday. Each candidate was asked the same five broad questions over the course of a fifty-minute time span. Candidates had ten minutes to expound on each question.
The first finalist was Jonathan Blair, currently the General Manager of the Ipswich Electric Light Department. Blair stressed his experience as a manager when dealing with a crisis, indicating his relationships with regional and national partners as well as the legislative delegation. In an emergency, he shared a desire to limit distractions so that the experts in the field could do their jobs. To help "shred the peak," Blair suggested a program to incentivize wall battery packs in homes and businesses to help increase local generation capacity. He also suggested designing rates to drive behavior on peak days. Blair would try to build on work already being done at RMLD to meet the expectations of the new climate law, seeking named carbon-free sources of power. "I'm not intimidated by leading the biggest municipal light department in the commonwealth," Blair concluded.
The second finalist, Jared Carpenter, is a former RMLD employee who is currently the Manager of Utilities Administration for the Port of Oakland, California. Carpenter pointed to his experience in California in handling crises, including the strategic positioning of staff during an event. He would encourage the use of new timing technologies for heat pumps and water heaters in homes and businesses to help "shred the peak" and work with the biggest customers in the area regarding the phasing of power usage. He would expand power generation from within the system to help meet the goals of climate law. "The more we create in our system, the less we need to buy outside our system, which lowers our [renewable portfolio standards]," Carpenter indicated. He also suggested using one-hundred percent renewable energy with different rates for electric vehicle chargers, especially for transient chargers.
Carpenter expressed concern about possible requirements that line trucks be electric, as they are difficult to charge in the field, especially in a power emergency. He also warned of legislation that could mandate power shutdowns when emergencies seem evident. Carpenter concluded, sharing, "I love this place," indicating his passion for public utilities.
Gregory Phipps, the current RMLD interim general manager, was the final candidate of the evening. He leaned heavily on his knowledge of the organization and understanding of what changes needed to be made. He highlighted his four steps of prevention, preparation, response, and restoration when dealing with a crisis. He stated that customer education and communication are the key to "shred the peak." He also suggested different rates for peak hours and indicated a mobile application that is currently under investigation could also help. He shared his vision for the principles of the organization that would drive decisions: to deliver reliable power, low cost, and non-carbon. He also noted that RMLD is ahead of climate compliance requirements.
Phipps applauded efforts, especially setting goals, to help change the industry, but cautioned against legislatively prescribed techniques and approaches. He also highlighted the need for more in-territory power generation. He concluded by highlighting his combination of engineering skills and business experience as to why he is suited for the role. "I really want this job." Phipps declared.
The RMLD Board of Commissioners will vote on their chosen candidate at a 5:00pm meeting on November 3 in the RMLD conference room. The RMLD Board of Commissioners adjourned at 9:10pm.