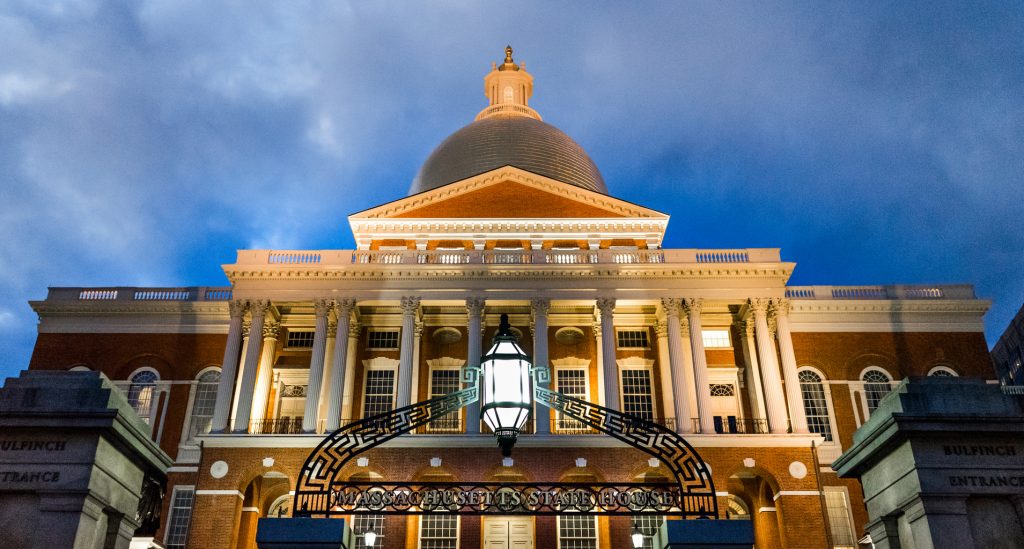 BOSTON – House Minority Leader Bradley H. Jones, Jr. (R-North Reading), State Representative Richard M. Haggerty (D-Woburn), and State Senator Jason Lewis (D-Winchester) have secured $175,000 in state funding for the Town of Reading to help support a series of local initiatives as part of a comprehensive economic development bill recently finalized by the House and Senate.
House Bill 5374, An Act relating to economic growth and relief for the Commonwealth, was enacted by the House and Senate on November 3 and is now on Governor Charlie Baker's desk for his review and signature. The bill represents a compromise reached by a six-member House and Senate conference committee that has been in negotiations since July attempting to resolve the differences between earlier versions of the bill approved by both legislative branches.
The Reading legislative delegation noted that House Bill 5374 will provide the town with:
$25,000 for accessibility improvements and expansion of the Reading Community Garden located at the Mattera Conservation Area;
$25,000 to expand the Reading Food Pantry and help address food insecurity issues in the community;
$25,000 for the Reading-North Reading Chamber of Commerce to support its work on behalf of the local business community; and
$100,000 to implement a rapid recovery plan for downtown Reading to help stabilize existing businesses and attract new businesses and development to the area
"The economic development bill will provide an infusion of federal and state funding to assist the Town of Reading and communities across Massachusetts in recovering from the impacts of COVID-19 and building a stronger economy," said Representative Jones. "Working together, the Reading legislative delegation was able to successfully advocate on the town's behalf to ensure that the final bill reflects some of Reading's top local priorities."
"I was pleased to partner with the Reading delegation to be able to direct these resources to support the small business community by helping the town implement plans to improve the economic and physical atmosphere of downtown. Furthermore, the financial assistance for our Chamber of Commerce will give them additional tools to help small businesses recover, hire, and grow," said Representative Haggerty. "Most importantly, this bill ensures our Commonwealth remains focused on job creation and economic growth, while helping residents with their home heating bills this winter, encourages housing creation, and provides additional support for our human service workers."
"It's good news that the House and Senate reached final agreement on this major economic development legislation that will help struggling families and bolster economic growth in the Commonwealth," said Senator Lewis. "I was very pleased to work closely with Rep. Jones and Rep. Haggerty to secure funds for local projects, including expanding the community garden and downtown revitalization efforts."
House Bill 5374 is funded through a combination of federal American Rescue Plan Act (ARPA) money and surplus state budget dollars. Earlier versions of the bill had proposed using bond proceeds to fund various local and statewide projects, but those items had to be dropped from the final bill because a roll call vote is required to authorize bond funding, which can only happen during formal sessions, which ended on August 1.
Governor Baker now has 10 days to review the bill and sign it into law.