Reading, MA — Chief David Clark is pleased to announce that the Reading Police Department will once again be participating in the Home Base No Shave initiative to benefit veterans and their families.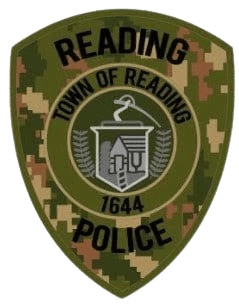 Though the department now permits officers to wear well-kept facial hair year-round, members are as committed as ever to supporting Home Base and the organization's work helping veterans facing post-traumatic stress disorder, traumatic brain injuries and more. This year marks the seventh year that Reading Police have grown facial hair in November and donated to support Home Base No Shave.
All Reading Police officers sporting beards this month have pledged to donate $100 to Home Base, just as they have in years past when beards were only permitted during November.
"Our members always look forward to November and the opportunity to show their support for Home Base No Shave and give back to veterans and their families," Chief Clark said. "This cause is one that's deeply personal for our members, many of whom are veterans themselves, and we're excited to contribute to such a meaningful cause."
Though November has just begun, the Reading Police Department has already exceeded its $1,000 fundraising goal and hopes to raise even more during the month of November. Those interested in donating can visit the Reading Police Department pageon the Home Base website. Additionally, special edition camouflage patches are available to those who donate.
Home Base No Shave, which was formerly known as No Shave November, was created in 2015. It has raised more than $1.2 million to date to fund critical mental health and brain injury care. More than 130 police departments across the country, representing more than 2,500 first responders, have participated.
To request a patch, please send a self-addressed stamped envelope and either a check for $10 or more made out to Home Base, or a receipt for a donation made online — to the Reading Police Department, (attention: Community Service Officer Kristen O'Shaughnessy), 15 Union St., Reading, MA 01867.
To learn more about the Home Base No Shave program, click here.