Reading, MA– The Reading Municipal Light Department has hired Benjamin Bloomenthal as Director of Finance and Accounting. 
Ben brings over 20 years of experience in finance and administration. Previous roles include the Director of Finance and Administration for the City of Somerville, where he oversaw the Department of Public Works' $33 million budget and the Manager of Federal Programs for the Massachusetts Bay Transportation Authority (MBTA), where he managed the MBTA's budget and grant programs for government agencies including the Federal Transit Administration, the Federal Railroad Administration the Department of Homeland Security, and the Environmental Protection Agency. Additional experience includes grant management for both Boston Medical Center and Brigham and Women's Hospital as well as Senior Auditor for the Office of the State Auditor.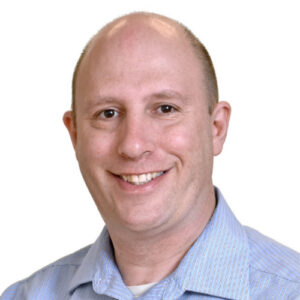 "We are excited that Benjamin is filling this important role leading RMLD's finance team and will be helping secure grant funding for projects that will bolster our reliability, keep our rates competitive, and decarbonize our power portfolio," said Greg Phipps, Interim General Manager of the RMLD. "His deep knowledge, experience, and drive to contribute make him an excellent addition to our new leadership team."
As RMLD's Director of Finance and Accounting, Ben is responsible for leading the finance, accounting, and purchasing team; reports to Greg Phipps; and is a member of the six-person senior management team.
###
Established in 1894, Reading Municipal Light Department (RMLD) is a municipal electric utility serving over 70,000 residents in the towns of Reading, North Reading, Wilmington, and Lynnfield Center. RMLD has over 30,000 meter connections within its service territory.