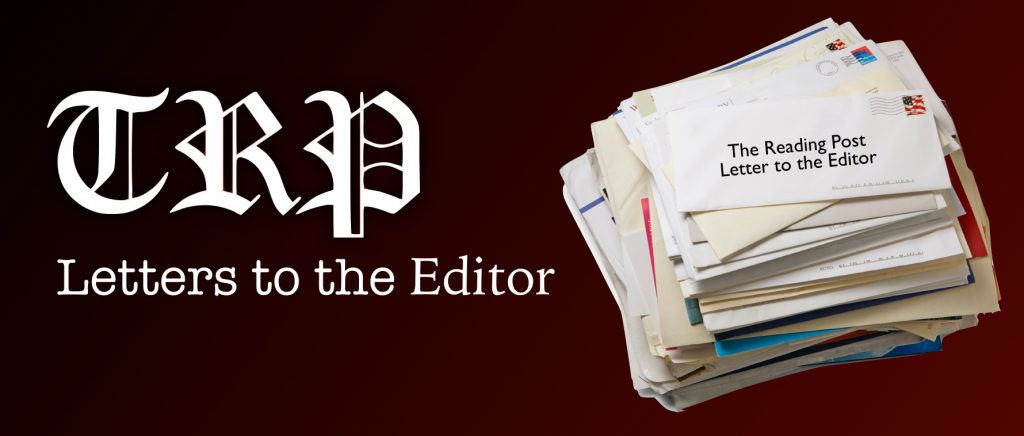 The Reading Post accepts Letters to the Editor. All letters must be signed. The Reading Post reserves the right to edit or not publish any letters received. Letters do not represent the views or opinions of the Post. editor@thereadingpost.com
---
Dear Ms. Fried and Select Board,
Over the past few years, I have watched as one Select Board member's behavior has been nothing shy of unprofessional. On Friday, October 14th, I had a concerning interaction with Ms. Herrick which is the catalyst of this letter and email. Ms. Herrick uses her personal Facebook page to post about Town business. In one such post, on the Wood End Elementary School Facebook page, she mentions the dumpster trash build-up, but her post made it seem like she was defending Republic and Reading residents shouldn't be so upset "because it was much worse in Lawrence." Being a resident of a household of seven, that hadn't had trash or recycling picked up for three weeks at this point, I was irritated. I private messaged her and politely asked her to clarify the meaning of her post. She asked that I call her cell phone, at the time I was out of the country and unable to do so. She then blocked me on Facebook. I don't believe this is ethical, but is it even allowed for an elected Select Board member who posts on Town Facebook pages to block residents?
Unfortunately, this isn't the first time I have questioned Ms. Herrick's ethics. Prior to her being elected to the Select Board she was helping with Anne Landry's campaign Ms. Herrick used Wood End PTO documents and information from the private Wood End Facebook page to get residents' cell phone numbers. When questioned on how she got that information she became irate.  
It seems to me that Ms. Herrick doesn't like anyone's opinion or ideas unless they align with hers. To this point, I have watched Ms. Herrick continually interrupt other Select Board members, residents, and business owners once a topic or an opinion turns to her dislike in meeting after meeting. I don't think it is an appropriate approach to yell, be rude, and/or block people, most wouldn't accept this behavior from children and I don't think we should from an elected official. I think Ms. Herrick needs to be reminded of her Oath of office and maybe reread the "Reading Select Board – Board of Ethics and Protocols".    
I would appreciate this matter being looked into.
Regards,
Melissa Murphy
Van Norden Road