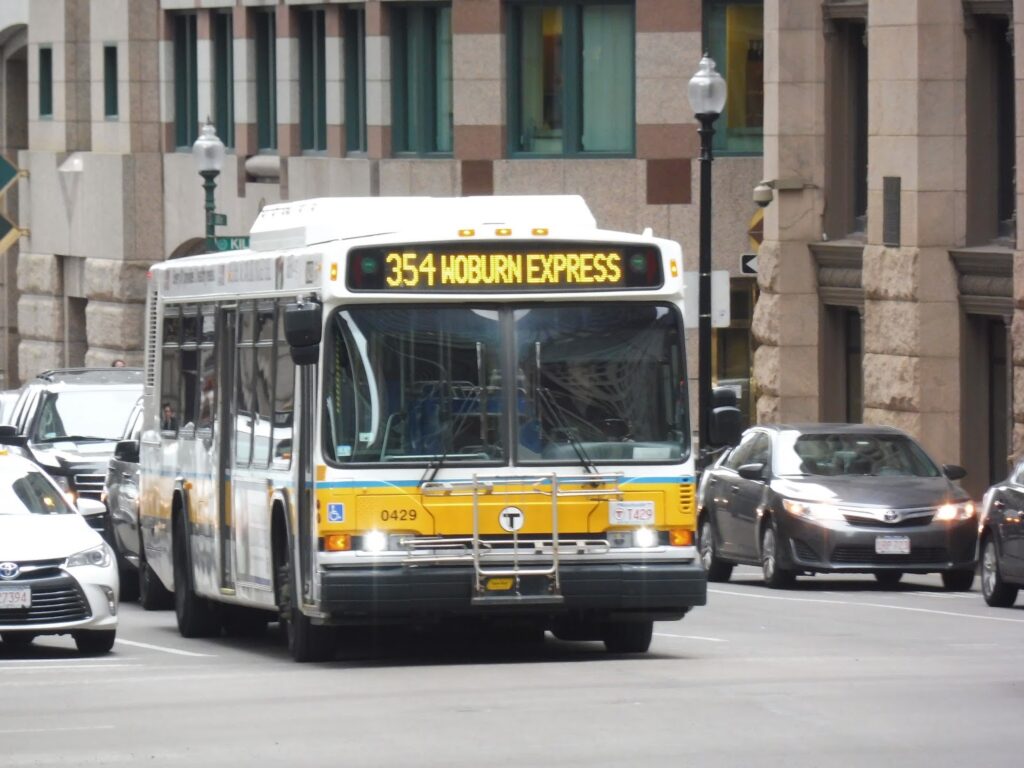 Update on MBTA Bus Route Change
BOSTON – Representative Richard M. Haggerty (D-Woburn) is pleased to announce that the 354 Bus, servicing Burlington, Woburn, Stoneham, and Medford Center, is due to remain in full operation.
The 354 Bus had been slated to be cancelled as part of the MBTA "Better Bus Proposal."
"After months of advocacy, I am pleased that we helped the MBTA understand the critical access the 354 bus provides for our residents and our community. This outcome would not have been possible if it were not for the community's active participation in partnership with the State Delegation," said Representative Haggerty. "This has been a great show of teamwork and I am happy with the outcome for all involved."
Over the course of many months, Representative Haggerty and several members of the Massachusetts Legislature met with representatives from the MBTA and explained their continued objection to the plan to do away with the 354 Bus that serves as the 'rapid route' from their communities to State Street in Boston. It was emphasized that residents have intentionally purchased homes along this bus route and, furthermore, businesses have hired people who rely on the 354 for commuting into Boston or out to Woburn. The 354 Bus is crucial to residents, businesses, as well as these communities' long-term economic competitiveness.
As part of the public comment period, the 354 Bus Route was one of the top 10 commented on bus routes throughout the Commonwealth.
Other important updates
Woburn Center will receive the New Bus Route 131 to better connect commuters with the Orange Line at Oak Grove as well as the communities of Stoneham, Melrose, and Malden.
Bus Route 350 will now be Bus Route 80 and will remain largely unchanged but rather than stopping at Alewife in Arlington, it will now continue to West Medford Square where riders can access the Lowell Commuter Rail Line and then on to Davis Square to access the Red Line.
Bus Route 134 will still run from North Woburn through Woburn Center onto Winchester Center Commuter Rail Station (Lowell Line) and then onto Wellington Station in Medford to access the Orange Line.
More information can be found at
https://www.mbta.com/…/update/revised-bus-network-map
Opportunity to provide feedback
A Public Meeting on the Bus Network Redesign (Virtual Hearing) will take place on November 2nd