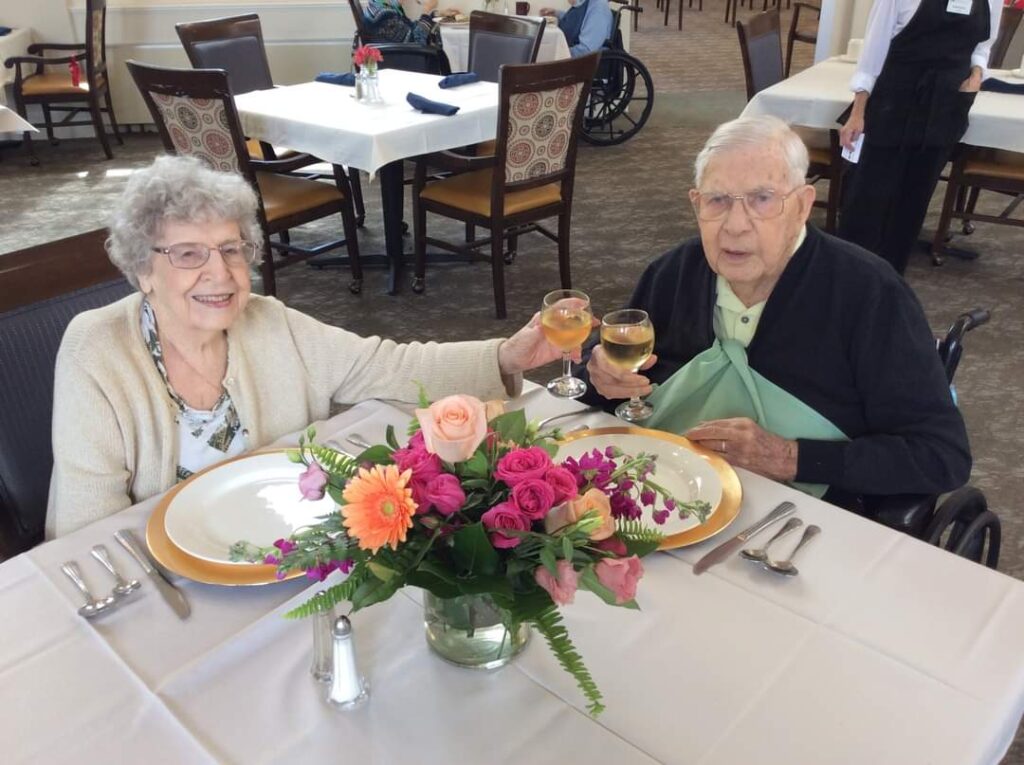 "To Travel the World Together and Share a Lasting Love"
Reading, MA — After eight decades of marriage, Don and Jean Bates are finding new ways to express their affection.
"Traveling, meeting refreshing people across the country, and experiencing unexplored opportunities glued our love together," Mrs. Bates explained when describing her 79 years of marriage.
Their love began when Mr. Bates left Massachusetts for Florida to become a test pilot, but distance couldn't stop their passion as Mrs. Bates received a letter with a marriage proposal waiting for her inside. After packing her belongings, Mrs. Bates boarded the train to Florida to meet her future husband.
"I was very nervous about leaving my friends and family in Massachusetts to travel to Florida by train, but Don was wonderful," Mrs. Bates said. "We lived a wonderful life traveling while he flew planes."
As time and experience has passed, their love for each other has only strengthened, and they remain as committed to each other as ever.
As Jean puts it: "Each decade has been better than the last." Even though Don can longer express his love for Jean in words due to health concerns, he still expresses his love for her in other ways.
With 79 years under their belt, the Bates keep up with date nights with their tried-and-true breakfast for dinner.
"The love they share inspires everyone at Pearl Street, both staff and residents," Beverly Curry, LCB Senior Living Resident Engagement Director, described. " It is heartwarming to hear Mrs. Bate's stories of traveling the county and her connections with her family."
The Couple celebrated their 79th wedding anniversary in September, followed by their 102nd and 101st birthdays in October.