Reading, MA — By a vote of 5-3, the Reading ARPA Advisory Committee recommended that the Select Board approve $900,000 in American Rescue Act Plan (ARPA) funds to provide premium pay to essential municipal employees who worked during the pandemic state of emergency. The amount of premium pay per employee will vary based on months worked in-person, level of interaction with the public, as well as a metric to provide a higher rate of premium pay for lower wage employees. Employees with stipends, such as coaches, who lost wages due to canceled or reduced seasons will also receive a sum of $500 for each lost stipend.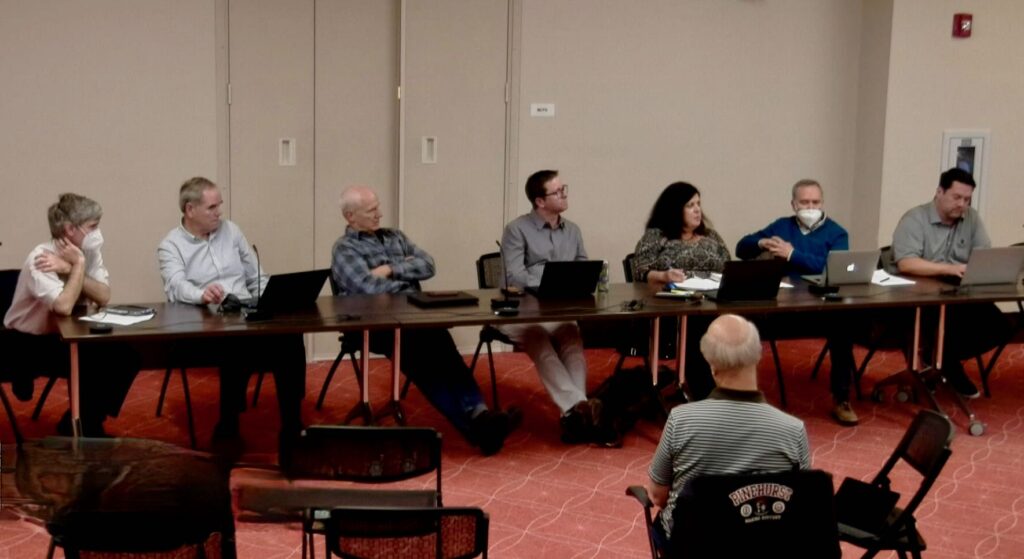 The three members who voted against the motion approved of the idea of premium pay but at a lower total amount. RAAC member Mark Dockser cautioned that the premium pay was intended as an indicator of gratitude for service and that the amount of $900,000 was "more than the 'thank-you' he envisioned." "We are trying to figure out what we can offer that is thanking people," Dockser urged, "but also is respectful for all citizens of the town."
RAAC member Joseph McDonough offered an amendment, changing the total amount of premium pay to $750,000, which was defeated by a vote of 3-5. There was also discussion about what rate to use to compensate the employees with stipends. The issue was whether or not they should be compensated for their total lost wages or base it upon some other metric.
RAAC member Thomas Wise pointed out some of the coaches lost stipends that would bring their payment of premium pay to three or four times that of a typical employee. RAAC chair Marianne Downing added that while significant pay was lost, these employees also were not working during that time, unlike other employees. "Our goal with the premium pay is to show some recognition for their effort," Downing explained. RAAC member Geoffrey Coram followed this up, "It is consistent to pay coaches in a similar philosophy." RAAC member Shawn Brandt added his belief that providing for lost wages is a "moral imperative." Wise then suggested the model of a reduced but flat amount for each stipend lost, which was ultimately agreed upon by an 8-0 vote.
RAAC also voted 8-0 to recommend that $930,314 be used for continued water infrastructure improvements in town. This figure is in addition to the $650,000 allotted earlier in the process for water and sewer improvements.
Town Engineer Ryan Percival explained that the additional request of $1.4 million would be used to do "pipe jacking" for the water mains around the train tracks, inflationary cost overruns for a new Gazebo Circle booster station, and for the lead service removal program. These are costs that would have to be borne by the enterprise funds if ARPA money is not used, but using ARPA funds instead will help maintain lower rate increases for water usage in town.
Dockser put forth a motion to allocate $1,000,000 to the development of a new senior center by greatly reducing allocations for both premium pay and for the water improvements. Dockser argued that the town had the opportunity to reduce future debt for the project. Wise pointed out that almost $900,000 had already been allocated for seniors, including $300,000 for a senior center feasibility study. RAAC member Andrew Grimes argued that the water infrastructure had to be accomplished and that increased water rates for everyone would pay for the cost for these improvements. In contrast, a debt exclusion for a senior center would significantly impact households. RAAC member Christopher Haley also pointed out that not using ARPA funds for the water projects would cause water rates to "explode." The RAAC voted 1-7 against the motion to provide $1,000,000 for the senior center.
The RAAC also voted 8-0 to recommend $25,000 be used by the Rotary Club to defray costs for the Reading Fall Street Faire. It voted 6-2 to provide $4,000 to the Reading Garden Club, and it voted 6-2 to provide $4,000 to the First Congregational Church for landscape design to provide walking access from the Town Hall parking lot to Woburn Street. RAAC also voted 6-2 to recommend $29,000 to support the Reading/North Reading Chamber of Commerce.
After some discussion regarding the use of ARPA funds already allocated that might be returned to the Select Board, RAAC voted 6-1 to recommend that $25,000 be used for due diligence efforts in the purchase of the building at 17 Harnden Street.
RAAC will hold a brief ten-minute meeting before the Financial Forum on October 26 to approve minutes. The RAAC is scheduled to sunset on October 31. In November, RAAC will report its activities to Town Meeting. The Select Board must still approve recommendations by the RAAC.
RAAC adjourned at 11:00pm.