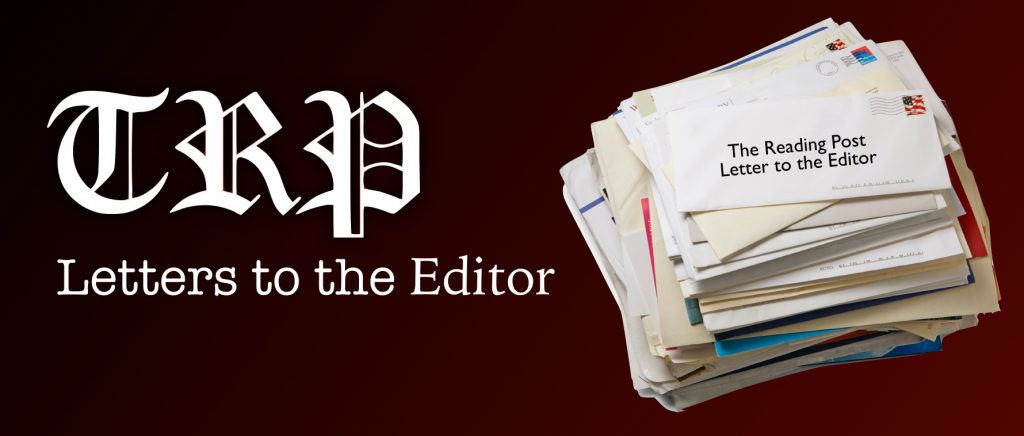 The Reading Post accepts Letters to the Editor. All letters must be signed. The Reading Post reserves the right to edit or not publish any letters received. Letters do not represent the views or opinions of the Post. editor@thereadingpost.com
---
This coming Election Day on November 8th, many important questions will be on the ballot. I write today in support of Question 1, the Fair Share Amendment. As John Lippitt so clearly outlined in his own Letter to the Editor last week, this amendment would create a 4% tax on the portion of a person's annual income over $1 million and would constitutionally commit the revenue to transportation and public education. As Mr. Lippitt wrote, only 1% of Massachusetts taxpayers would pay more under this plan, and it would raise an estimated $2 billion a year.
I write to you today both as a citizen of Massachusetts but also as a public school teacher. Massachusetts has some of the best K-12 public schools in the country, which regularly produce high achieving and well-rounded students. The students we work with each year are so amazingly talented, creative, and curious about learning. The COVID-19 pandemic, however, laid bare the barriers that exist for some students in Massachusetts schools and highlighted that more work is needed to bridge gaps in test scores, graduation rates, and higher education enrollment. The Fair Share Amendment presents a unique opportunity to invest in our public schools and expand access to resources for all students. The funds raised could be used to provide teachers with resources to support students in need, hire more school counselors to work with all students seeking services, decrease class sizes, update and renovate older school buildings, and expand access to higher education. We cannot let an opportunity like this pass us by.
I will be voting YES on Question 1, the Fair Share Amendment, this November 8th because I believe an investment in our public schools benefits not just students and families but all of us as expanding access to opportunities and resources will lead to long term social and economic gains in our state. To learn more, please visit fairsharema.com. 
Thank you,
Dan Moresco
Hancock Street