Reading, MA — Chief David J. Clark and the Reading Police Department would like to recognize Officer Michael R. Lee following his retirement from the U.S. Army after 34 years of service.
Officer Lee joined the Army as an infantryman on April 21, 1988, serving on active duty as a TOW missile gunner and heavy truck driver. In 1991 he became a military police officer. He left active duty in 1993 and immediately joined the U.S. Army Reserves, serving in a variety of assignments.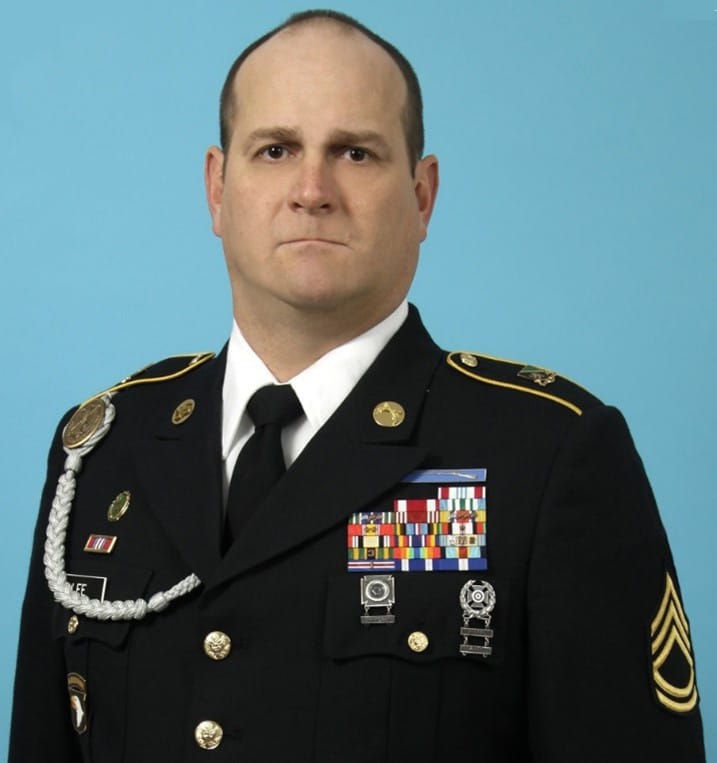 Lee rose to the rank of Sergeant First Class. He deployed to active warzones in Bosnia and Herzegovina in 1999, Iraq in 2002, and Afghanistan in 2010. He also deployed to Yosemite National Park to help battle forest fires in 1990, and to Guantanamo Bay, Cuba, in 2019.
Lee earned more than two dozen awards and decorations, including the Defense Meritorious Service Medal, Meritorious Service Medal, National Defense Service Medal, Global War on Terrorism Service Medal, Afghanistan Campaign Medal, and Iraq Campaign Medal.
Lee's last military assignment was at Westover Air Reserve Base in Chicopee, where he served with the 382d Military Police Battalion. He retired from the Army on Sept. 30, 2022.
Officer Lee has served with Reading Police since 1998. He has worked as a safety officer, and as First Responder/CPR Instructor for the department.
In 2013, in the wake of the Boston Marathon Bombing, Officer Lee was among those who responded with the Northeastern Massachusetts Law Enforcement Council Rapid Response Team to help secure Boston, and he earned the Marathon Week 2013 Citation Ribbon for his work.
Officer Lee has a Bachelor's Degree in Criminal Justice from Northeastern University and a Masters in Intelligence Studies from American Military University. He is a certified scuba instructor and firearms safety instructor.
He was raised in Peabody, and lives in Reading with his wife and two teenage children.
"Officer Lee has served his country with distinction for 34 years with the U.S. Army, and he has served his community and region for 24 years with the Reading Police Department. We could not be more proud to call him a colleague," said Chief Clark. "Michael's life has exemplified his belief in service, his courage, and his dedication to the common good of all. We congratulate him on his military retirement, even as we continue to appreciate his work and contributions here in the Town of Reading."