Reading, MA — Whitelam Books is excited to offer space and support for experienced and aspiring writers to participate in National Novel Writing Month (NaNoWriMo) this November. NaNoWriMo is a global non-profit that provides tools, structure, community, and encouragement to help people find their voices and achieve their creative goals. Do you want to write a novel but find the task too daunting? Do you have pages in a drawer you don't know what to do with? Do you have a great story idea but don't know how to get it down on the page? Then NaNoWriMo is for you.

Hundreds of thousands of NaNoWriMo participants around the globe start a brand-new novel on November 1. They share the same goal: write 50,000 words of their novel by November 30. Participants include experienced writers, folks who have never picked up a pen, and everyone in between.
Whitelam Books is proud to support local writers on their journey. Budding novelists are invited to attend an introductory session on Thursday, October 20, at 7 PM. Local writer Laura Hatosy will share how she completed much of her first published novel, Drawn from Memory, during NaNoWriMo. She'll share tips and tricks for how to turn the month of November into the month you complete your first draft.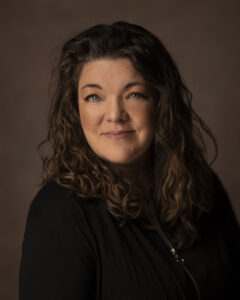 After this introductory event, individuals can decide if they want to participate in the NaNoWriMo challenge at Whitelam Books. Participation is free and includes:
Access to online support and encouragement through NaNoWriMo.
Two one-hour dedicated weekly writing sessions during the month of November at Whitelam Books after hours – get away from the distractions of your home and career and focus on your writing in a warm, inviting space.
An optional weekly meet-up social during the month of November with other participants. This is an opportunity to chat about how your work is going, hear about other's projects, tackle challenges together, and encourage each other on the writing journey.
An optional open-mic event at the end of the month open to the public. Share an excerpt of your writing with the public and celebrate your success!
Participation in NaNoWriMo at Whitelam Books is free, but an RSVP is required due to space limitations. If you'd like to attend the kick-off NaNoWriMo session on Thursday, Oct. 20, at 7PM please email whitelamwriters@gmail.com to reserve your space. Questions can also be directed to that email address.
Everyone has a story to tell. Isn't it time you wrote yours?