Changes will assist town in achieving key environmental designation
BOSTON – House Minority Leader Bradley H. Jones, Jr. (R-North Reading), Representative Richard Haggerty (D-Woburn), and Senator Jason Lewis (D-Winchester) have successfully secured changes to a 2008 law that will make it easier for the town of Reading and other communities serviced by municipal light plants to participate in the Green Communities program.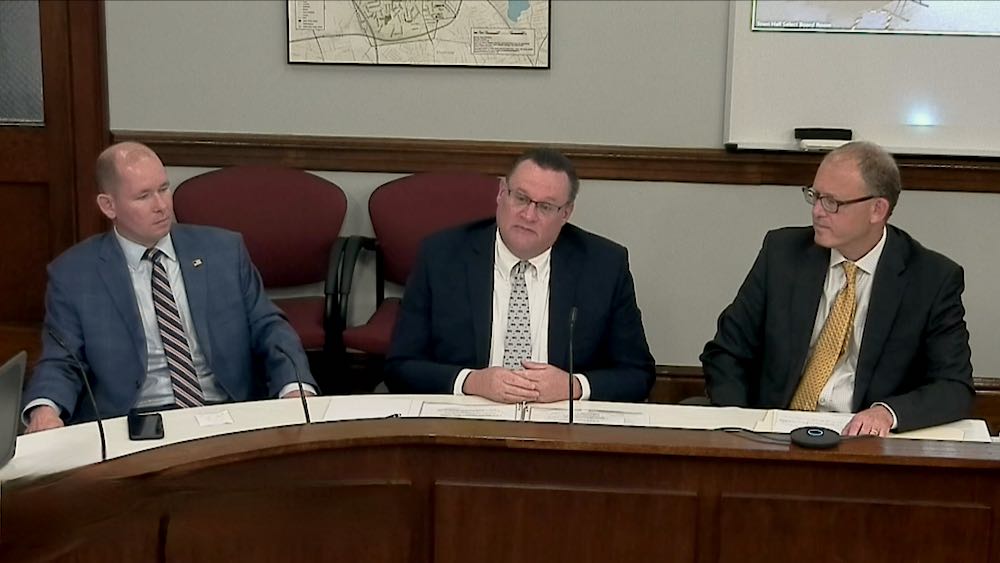 House Bill 4351, An Act relative to municipal light plant participation in Green Communities, was enacted by the House and Senate on September 22. Signed into law by Governor Charlie Baker on September 29 as Chapter 230 of the Acts of 2022, the bill revises the 2008 Green Communities Act to the benefit of communities like Reading who will now be able to tap into critical funding resources through the program.
Designated Green Communities are able to access grant funding to help reduce their energy usage and costs by implementing clean energy measures in their municipal and school buildings. Established in 2010 with 35 municipalities designated as participants, the Green Communities program has since grown to include 286 cities and towns, but communities like Reading that are serviced by municipal light plants have faced significant barriers in joining the program.
In order to be considered for a Green Community designation, municipalities must comply with five requirements. These include approving zoning in designated locations for the "as-of-right" siting of renewable or alternative energy generating facilities; adopting an expedited application and permitting process; adopting a plan to reduce their energy consumption by 20 percent over a five-year period; committing to purchasing fuel-efficient vehicles for its municipal fleet whenever "commercially viable or practicable"; and adopting the state's "stretch" energy code.
The Town of Reading has been working with the Metropolitan Area Planning Council and its local Climate Advisory Committee since 2020 to pursue a Green Community designation. The Town is currently in compliance with most of the required criteria but is still working on finalizing its energy reduction plan.
For Reading and other communities with a regional municipal light plant, there is an additional requirement for Green Community designation. The previous law required every participating community serviced by a municipal light plant to agree to paying a surcharge to the Renewable Energy Trust Fund before they could be named a Green Community and access funding. The changes implemented by Chapter 230 will allow these communities to opt into the surcharge on an individual basis.
"Reading has been working towards achieving Green Community designation, and this legislation will help to further the town's clean energy goals," said Representative Jones. "I'm pleased we were able to secure modifications to the 2008 law, as these changes will not only benefit Reading, but also will help encourage more municipalities to participate in the Green Communities program and reduce the burdens associated with joining."
"This legislation will allow Reading, as well as other communities serviced by municipal light plants, the opportunity to participate in the Green Communities program and to utilize the critical funding resources that the program provides," said Representative Haggerty. "This effort makes clear our community's commitment to a clean energy future as well as our commitment to building a clean energy economy with high paying jobs. I thank the Reading Select Board, Town Meeting, and my colleagues in the legislature for putting Reading in a position to access additional state funding."
"I'm thrilled this legislation has been signed into law to allow communities like Reading – that are served by regional Municipal Light Plants – to be able to join the state's Green Communities Program and benefit from state grants to improve energy efficiency and sustainability," said Senator Lewis. "I'm grateful to Rep. Jones and Rep. Haggerty as well as Reading local officials and environmental advocates, especially Town Manager Fidel Maltez and Select Board members Karen Herrick and Mark Dockser, for their strong partnership and advocacy in getting this legislation across the finish line."