READING — Chief David J. Clark is pleased to share that the Reading Police Department will partner with a local organization to raise money in support of domestic violence survivors during Domestic Violence Awareness Month.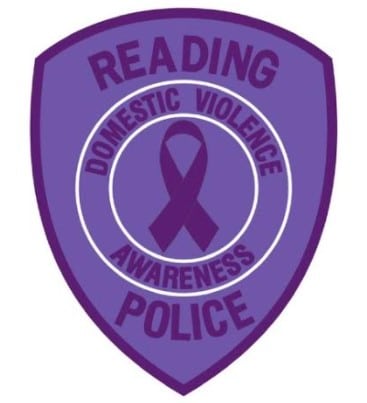 The Reading Police Department will partner with RESPOND Inc., a local domestic violence prevention organization, to make purple Reading Police domestic violence awareness patches available in exchange for donations during October.
"RESPOND is an invaluable community partner that we are proud to work with to help ensure those who have experienced domestic violence are not only cared for, but empowered to thrive," Chief Clark said.
The patches are $10 each, and all proceeds will go to RESPOND to help fund its work, purchasing clothing, school supplies, and medications for families, as well as helping at-risk survivors change their locks so that they can remain safe at home.
Checks may be made out to RESPOND, Inc., and sent to the Reading Police Department, 15 Union St., Reading, MA 01867 (attn: Kristen O'Shaughnessy), along with a self-addressed stamped envelope.
Those looking for more information are asked to contact CSO O'Shaughnessy at 781-942-6761 or by email at koshaughnessy@ci.reading.ma.us.
About RESPOND Inc.
RESPOND Inc. is New England's first domestic violence prevention agency and the second in the nation. For over 45 years, RESPOND has provided life-saving shelter, a crisis hotline, support services, training and education to more than 100,000 members of the community. Their services are free, confidential, and available to all survivors of domestic abuse, regardless of age or gender.
For more information about RESPOND, click here.