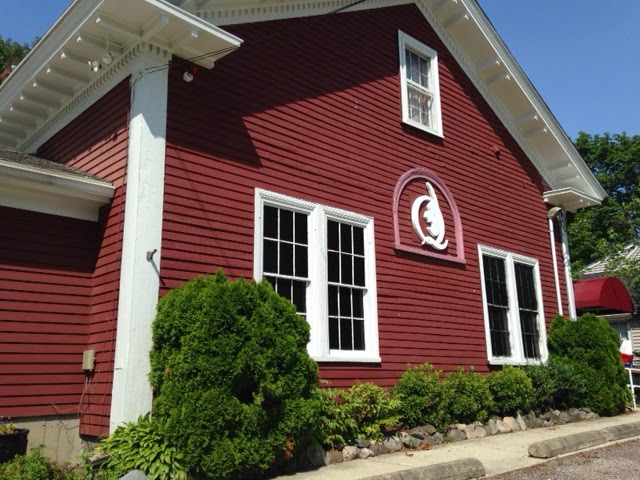 Reading, MA — Unable to sleep, Elaine Wheeler sees (or believes she sees) the body of a dead man in the window across the way. The police are called but find nothing except an empty chair. Elaine's terror grows as, shortly thereafter, she sees still another body — this time a woman's — but by now, the police are skeptical and pay no heed to her frantic pleas. Audiences will be kept guessing by the deepening suspense and mystery of NIGHT WATCH as it draws towards its riveting and chilling climax.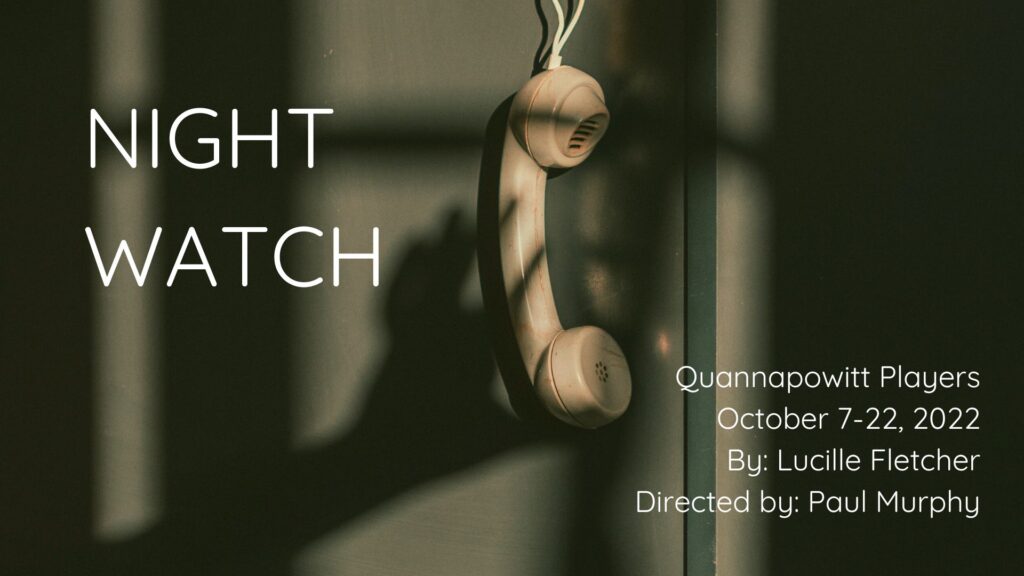 Directed by Paul Murphy and featuring: Jennifer Shea, Iain Bason, Kris Reynolds, Christina Petrillo, David Dooks, Susan Austin, Lennie Chasse, John McGhee, and Mark Rolli.
The 2022-23 Season is a special one for the Quannapowitt Players as the company in "little red schoolhouse" celebrates 85 years of community theater in Reading! From their first production in 1938 – "The Bishop Misbehaves" – to this season's line-up, QP has been a part of the Reading arts scene longer than most of its residents have been alive. 
QP's historic building was first known as the Hill End School, built in 1853. Renamed the Walnut Street Schoolhouse in 1865, when the district system was changed to a town-wide school system, the school was moved from its original location on what is now Leach Park to its current home at 55 Hopkins Street in 1883. By 1944, however, the old school could no longer meet the current modern school standards, and after several years of discussion with the town, the building was bought in 1950 by the Quannapowitt Players, who had been producing plays in locations around Reading since 1938. The rest, as they say, is history!
In celebration of this milestone, subscriptions for the season are "$85 for 85!" Subscribers receive a 15% discount off full-price tickets to all four of QP's exciting full-length plays and 50% off any number of tickets to their annual holiday short-plays festival, "Suburban Holidays."
Single tickets are $25, $23 for Seniors/Students, and can be purchased online at www.qptheater.com/box-office/. Or for reservations call the QP Box Office at (781) 942-2212. Only checks and cash are accepted at performances.
Friday and Saturday performances are at 8PM. Sunday performances are at 2PM.
Though masks are no longer required while in the theater, they are strongly encouraged. QP's full COVID policies can be viewed here: https://www.qptheater.com/covid-19-policies/