Reading, MA — What would you do for a shot at success? In Colonial Chorus Players' production of the comedic thriller Deathtrap by Ira Levin, a washed-up playwright finds his chance to rise to the top once more—and he might be willing to kill for it! Simultaneously both hilarious and horrifying, Deathtrap is full of twists and turns that will keep you guessing until the very end.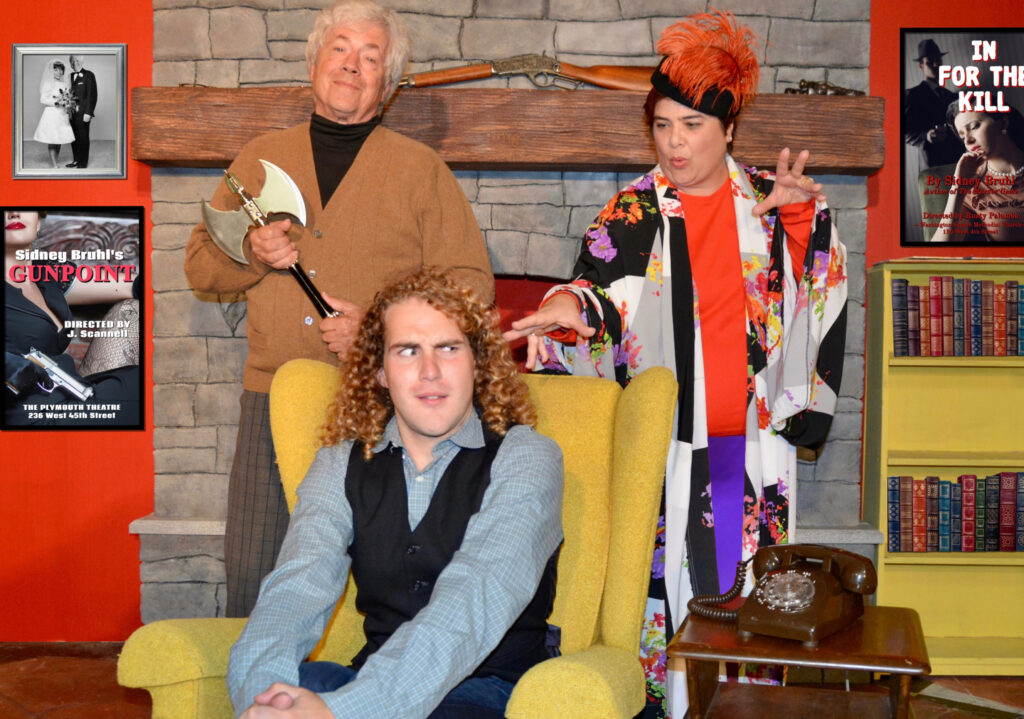 Deathtrap features Jamie Cabot as playwright Sidney Bruhl; Colin Lamusta as aspiring writer Clifford Anderson; Ann Marie King as Sidney's wife, Myra Bruhl; Beth Enos as Dutch psychic Helga ten Dorp; and Kevin Pierson as Sidney's lawyer, Porter Milgrim. Deathtrap marks director Shanel Sparr's first production with CCP.
Performances are October 7, 8, 14, and 15 at 7:30 p.m. and October 9 and 16 at 2 p.m. at the Old Hose House, 1249 Main Street in Reading. Tickets are $22 for adults and $20 for seniors and students. Visit www.ccp1961.org for information and tickets.